Aric Chase Damm is the lead singer of The Brevet, an alternative rock band from Orange County, California. He joined us as our featured guest on Episode 70 of the Agents of Innovation podcast. Life has taken Damm on an unforeseen road, but time and again, everything kept leading him back to music.
Before he formed a band, he wanted to become an actor. However, before he started acting, he was a high school football player.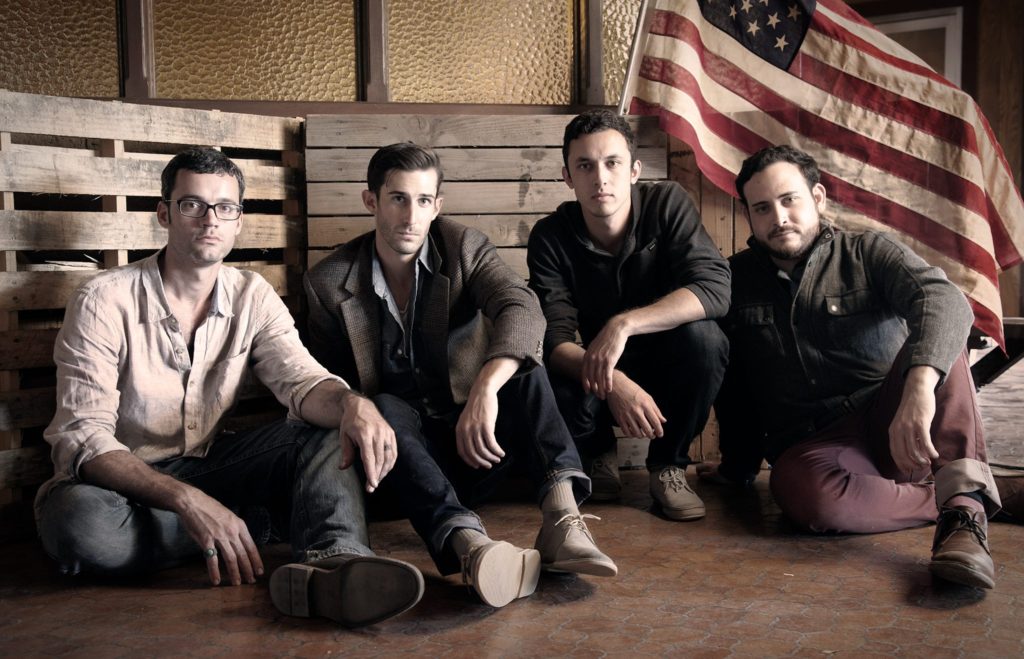 "Theater was not what I wanted to do," he said. His school football career was ended when he tore his labrum in his hip. It was then that he took theater as an elective. The theater teacher took a liking to him and would persuade him to consider roles in various productions. He was good and enjoyed doing this, including singing in musicals on stage, and working with vocal coaches to improve.
"It's weird how life works," said Damn. He advised our listeners to be open to "shifting when things need to shift" and to "be fluid when you need to be fluid."
During college, Damm continued to pursue acting and was involved in various student films, where he took on a role of writing film scores. He and his friend Michael Jones then formed the band, The Brevet.
In their early years as a band, The Brevet played very few live shows and instead focused on writing songs for films and commercial licensing, where they achieved much success. At this point he said, "I'm not writing jingles … I'm just writing songs that I feel with my acting background could fit in television and film."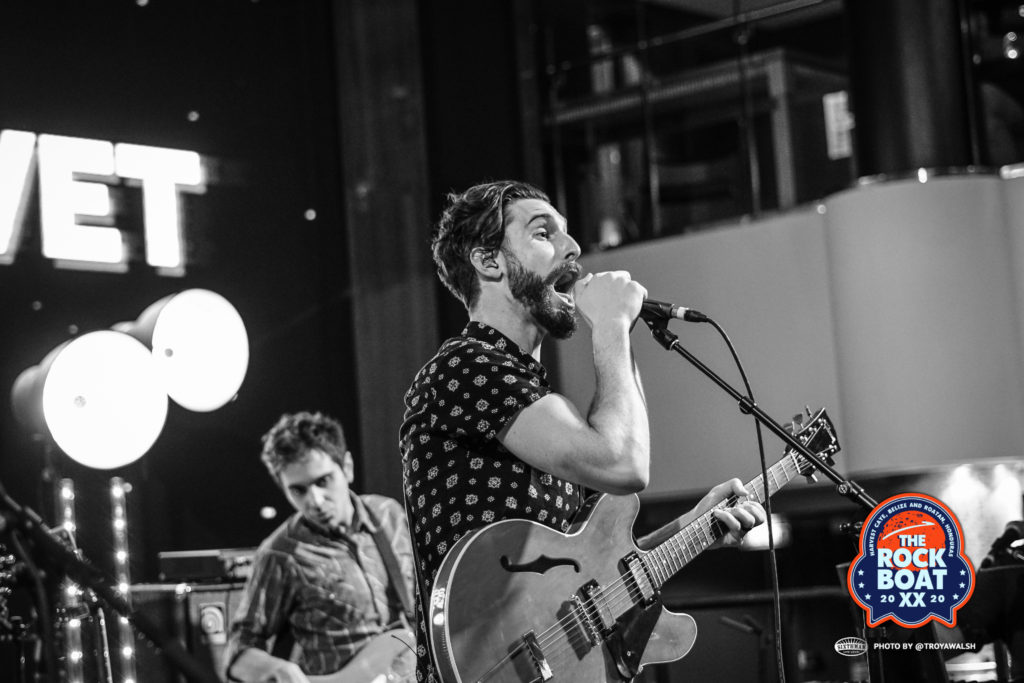 But then, in 2016, they were invited to play The Rock Boat, which bills itself as "the world's greatest floating music festival." It was there that they encountered so many live music fans and felt called to transition to playing more live music shows. Following that experience, they picked up a new lead guitarist, John Kingsley, who helped them deliver a better live music experience for their growing base of fans. They were invited back on The Rock Boat in 2020 and many fans felts like they experienced an even better, more improved set of performances from The Brevet.
The biggest thing that Aric Damm has brought to The Brevet from his other experiences in theater, film, and the arts is storytelling, which he also learned from his dad. "I grew up in a creative family and watched how [my dad] told stories through painting."
While The Brevet hits the road to tour, Aric Damm offsets his time on the road with writing and also as a certified personal fitness trainer for a gym called F45.
"It's a breath of fresh air for me," said Damm. "I go through ebbs and flows. I'll be super, super into writing and I'll want to do a bunch and then, at times, I want to take a step back and I'm not as inspired as I'd like to be so I kind of put it on the backburner."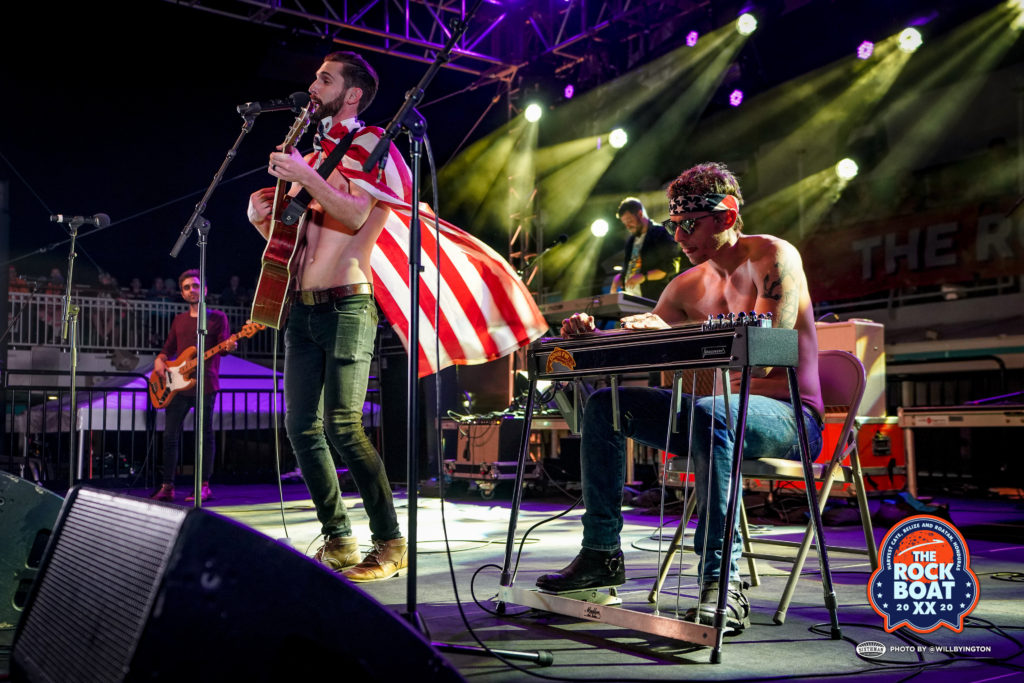 He also takes his fitness on the road. "Clearing your mind, I think it's a really healthy thing – to have a balance and focusing on health and getting blood flowing in the morning – is an important thing for me."
Damm is also a history buff and has a particular interest in the American Revolution and Civil War. In fact, the name "The Brevet" refers to a military rank awarded to individuals who went above and beyond the call of duty without any expectation of extra monetary compensation. They took on this name because they believe "The Brevet traditionally act out of their passion for and dedication to music."
The hard work ethic Damm has was formed in his first two jobs as a teenager, including at an ice cream store and then while working a construction job in the summer with his grandparents' company. "Learning that trait of actual hard labor and what it takes to get a paycheck, understand what your value of money actually is … that's the hard work you have to put in to get that – it just kind of put me in a mindset of how hard I need to work in order to get what I want in life," said Damm. "It taught me a foundational skill and not taking things for granted and understanding what it takes – an appreciation and gratitude, and nothing comes for free, and nothing is given to you, and if you do have an opportunity and something falls into your lap, be grateful for it instead of focusing on the negative of what you don't have."
Damm also spoke about his love for Elvis Presley. "I grew up loving Elvis … being in awe of his voice, of how he plays, of his performances, his showmanship," he said. The Brevet has produced two Elvis cover songs, "Hound Dog" and "Devil in Disguise." The last one is a cover they produced for a documentary, An Open Secret, which is focused on child prostitution in Hollywood. The song is even featured in the trailer for the film.
While out on tour, The Brevet use social media creatively to stay engaged with their fans. For example, on their Instagram account, the produce what they call "tour diaries." Damm describes these as a way of "not taking ourselves so serious … it's about having fun and showing them a little bit of the self-deprecating side of what we do."
The Brevet have just produced a new album and will be releasing the first single on March 27. They have decided to not release the full album at once, but to drop out one single at a time as they begin their tour.
"Nowadays we live in a time where it's the instant gratification world and, unfortunately, as much as I love albums – and we will put an album out with all of these songs – people don't consume it that way anymore, unfortunately," said Damm. "As much as people want to disagree with that, data shows that you want to have people consuming one single at a time. If we put out a record, a lot of the songs would go a little bit unlooked. We want to give each song the time that it deserves, so in order to do that I feel like you want to focus on each one individually … people can watch us grow as these songs develop and take shape as a new mature Brevet."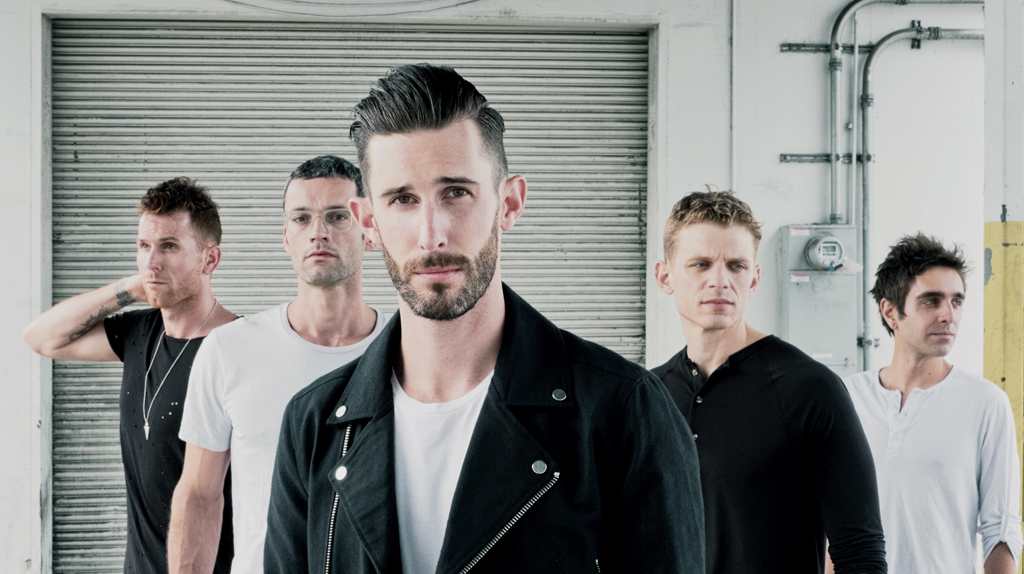 Aric Damm is building a life upon The Brevet. You can listen to the full interview by tuning into Episode 70 of the Agents of Innovation podcast on Apple podcasts, Google podcasts, Stitcher, and SoundCloud. You can also follow the podcast on Facebook, Instagram, or Twitter. We welcome your comments below and encourage you to write a review on Apple podcasts!