From the time he was young, Aakash Patel was cheering on Tampa Bay. His first job, at the age of 14, was on the Buccaneers Student Advisory board. For every home game, he was a greeter to fans for the Tampa Bay Bucs. He would literally "high-five" them as they entered the stadium and took the escalator to their seats. Later, as a college student at Florida State University, he was an assistant at the Tampa Bay Times office in Tallahassee.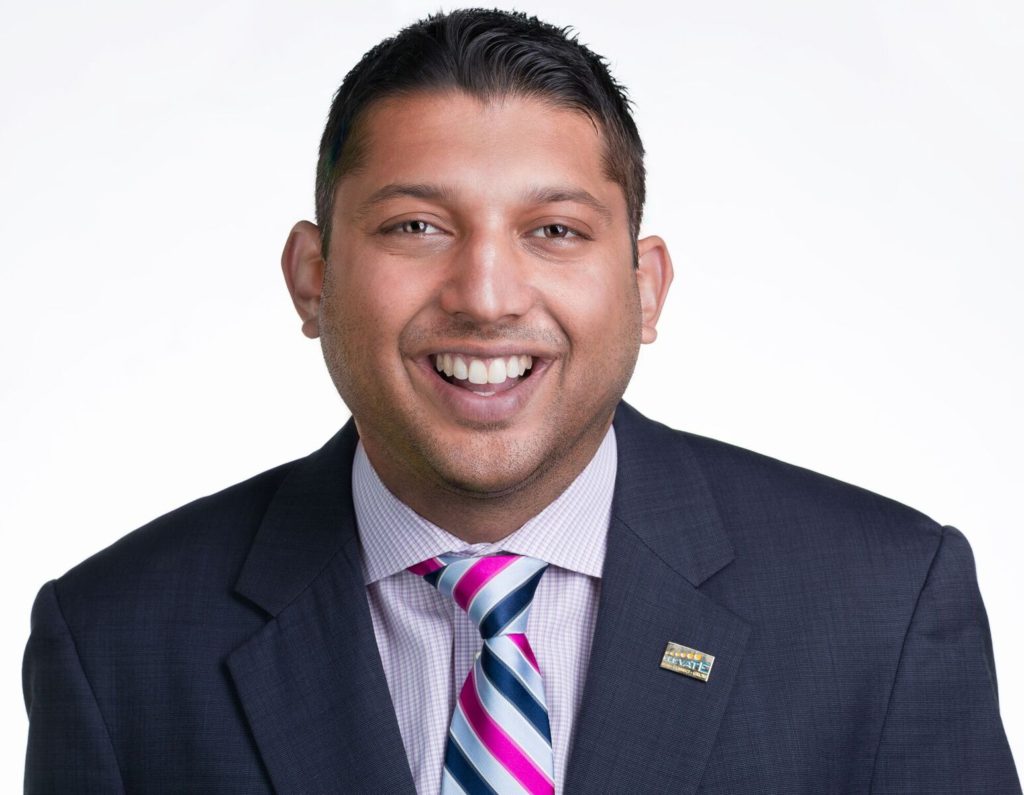 His family was in the hospitality business and had broken ground on a hotel in 2006, believing it would be a real hot spot. But, after Aakash graduated from FSU and returned to his hometown of Tampa, Florida in 2009, in the midst of a bad recession for the nation and particularly for Florida, his family's hotel business faced a challenging economic environment. During the next three years, Aakash helped his family grow the business and prepare for the economic turnaround. Their hotel, the Westin Tampa Bay, also featured a few other businesses inside it including their restaurant, Aqua.
While he was helping his family's hospitality business, some of his friends had begun returning to Tampa and starting businesses. They knew that Aakash was very engaged in the local community and with many organizations and they came seeking advice.
While friends consistently relied on Aakash's connections and insight in the Tampa market, the entrepreneur in him eventually said, "I have to make this a business." And so he did.
In February 2012, he started Elevate, Inc. with three clients (all friends). But after helping them with their marketing campaigns, by April he was down to just one client. He looked around for opportunities to continue getting involved in the Tampa Bay community. In 2012, Tampa hosted the Republican National Convention – and Aakash jumped on the opportunity to serve on the host committee. Once again people started coming to him for advice on how they could improve their business opportunities with Tampa in the spotlight. By May of that year, he grew to 8 clients.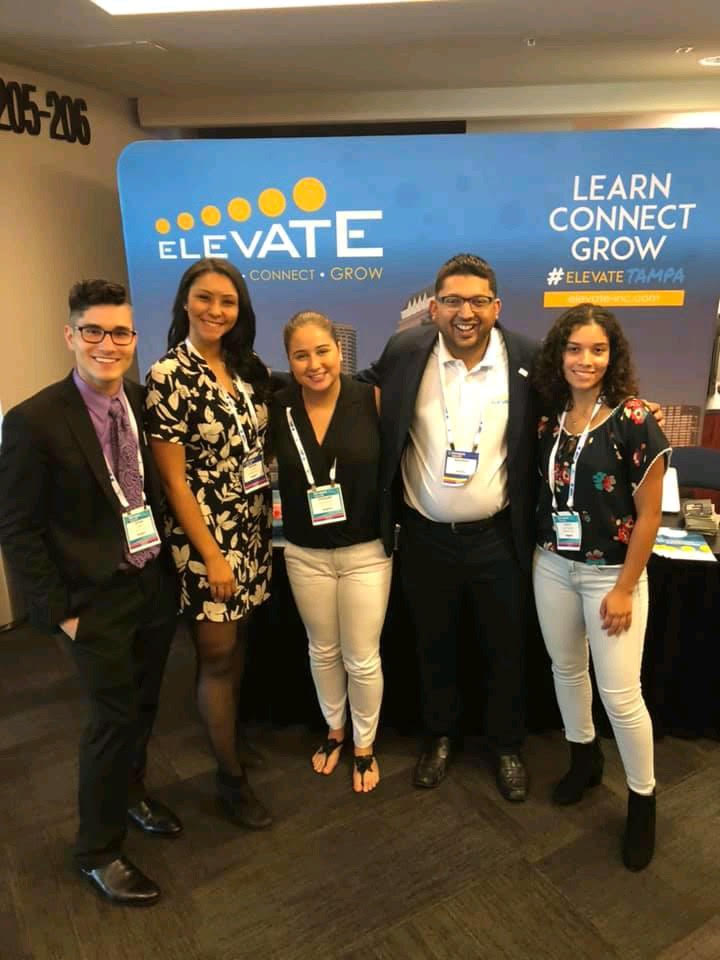 Over the past seven years to date, Elevate, Inc. has served over 150 companies. They are a Florida-based strategic business consulting firm providing public relations, community relations, targeted networking and social media.
We interviewed Aakash Patel on Episode 54 of the Agents of Innovation podcast, which can be listened to on Apple Podcasts, Stitcher, or SoundCloud.
What Elevate offers companies and clients are networking, social media content, and public relations including getting good media attention.
"We do it in a way where we physically take you to different organizations and events and we walk you around the room," said Patel. "A lot of public relations firms will tell you what to do, but they won't take you and show you what to do."
Aakash's passion for Tampa Bay has extended to Elevate's business model, which started with a focus on helping companies who are relocating to Tampa get engaged with the local community. Over time, it has also morphed into helping companies that are rebranding or helping entrepreneurs who are starting their own business but can't afford their own business development director or marketing director.
Part of Aakash's unique selling proposition and part of the reason for Elevate's success is because Aakash has put a lot of personal investment in the Tampa Bay community – this experience and knowledge can now be leveraged to help those seeking to engage in the community. Aakash has been involved in the Tampa Chamber of Commerce, Tampa Public Leadership Institute, Leadership Tampa Bay, and College Leadership Florida. He has served on the host committees for major events held in Tampa, including the 2012 Republican National Committee, the 2014 Indian International Film Academy Awards, and the 2017 National Championship game for college football. We wouldn't be surprised to see him on the host committee for the upcoming NFL Super Bowl being hosted by Tampa in 2021.
Aakash has been acknowledged for his leadership. In 2017, the Tampa Chamber recognized him with the "Emerging Leader of the Year" award. Then-Governor Rick Scott appointed Aakash as the Chairman of the Early Learning Coalition of Hillsborough County and to Florida's Early Learning Advisory Council.
Anyone around Tampa's business and philanthropic scene knows Aakash Patel is omnipresent (including on Twitter). But that didn't happen overnight. After coming back home to Tampa after college, he started meeting with many business and community leaders.
"I asked a lot of questions to a lot of people who were smarter than me," said Patel. And every time he met with someone, he would ask them: "Give me two more people that I need to know in this town." This is how he built his list of people to call on. But his secret sauce has always been his follow through.
"I think a lot of entrepreneurs are good at the initial conversation but they have a lack of process in following up … I write down everything and I put it in an excel sheet and I look at it every month and I say: did I follow up properly?" This is his personal accountability method.
He has also extended his lean on mentors by creating an Advisory Board for Elevate, Inc, one which he still has seven years later.
With much of his Elevate's work being focused on helping local entrepreneurs, Aakash also took his skills to the local government to help them be more responsive to their constituents and to the business community.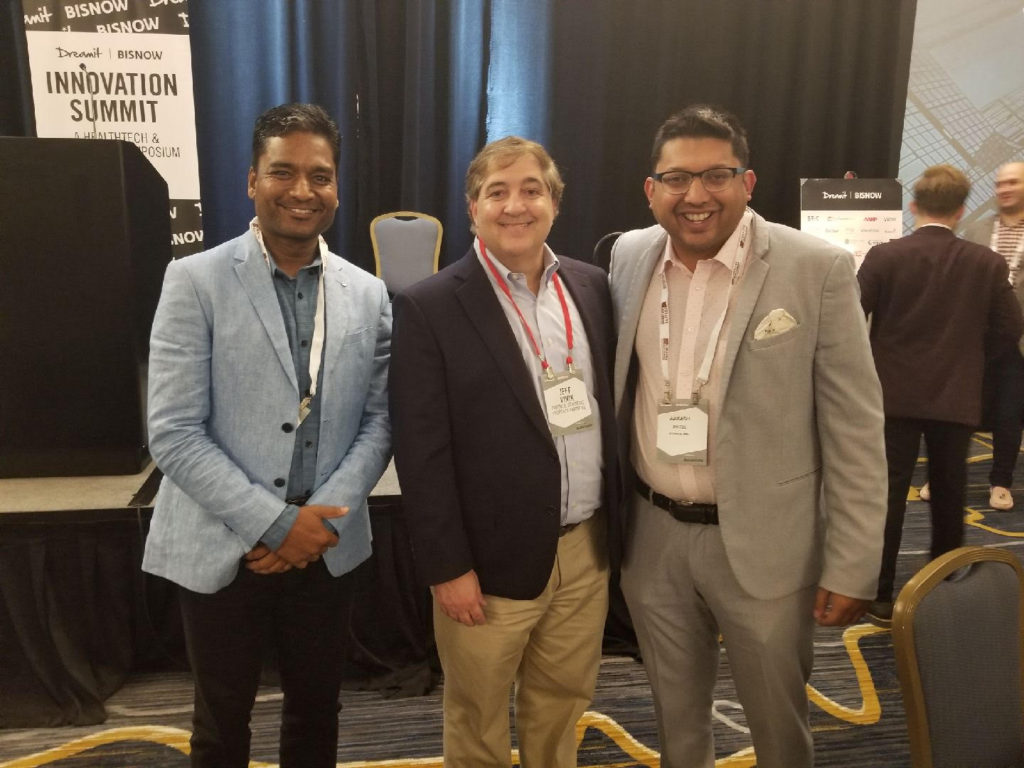 "In 2012 the majority of government officials in Tampa were not on Twitter," said Patel. He held sessions for elected officials and candidates to teach them how to use it and how to find value in social media platforms for them and for the Tampa Bay community. Now, many elected officials will call on Aakash and his Elevate team to be at events because they know they will write blogs and engage with the public through Facebook Live and Twitter.
When Aakash started Elevate, Inc. seven years ago, Tampa was a Tier 2 city. Businesses started investing more in downtown Tampa. People began moving back here and continue to do so. Companies are moving here for the good business environment and the emerging talent. Across the bay, St. Petersburg is also booming. Tampa International Airport has 20 million visitors each year, with direct international flights to places like London, Germany, Amsterdam, and Panama. The Tampa / St. Petersburg television market is top 12 in the nation and the beaches in St. Petersburg and Clearwater are almost always on the top 10 list, sometimes number one.
There's a new hotel going up in Tampa every month this year.
"There are local people here that are high net worth that invest in start-ups all over the nation," said Patel. "We are now seeing high net worth people that live in Tampa invest in companies with the caveat that they live in Tampa. And that's exactly what we need. We need the entrepreneurship ecosystem to work together."
Tampa has been known for companies in the hospitality industry, such as Outback, Carrabba's, and Hooters. The health care industry is booming with Advent Hospital, Tampa General, and the Moffit Cancer Center. Tampa Bay's educational institutions are rising, with the University of South Florida growing and the USF medical school moving to a new downtown location. Mosaic, a Minnesota-based Fortune 100 company, now has its corporate headquarters in Tampa.
"This is going to be a new city," said Patel. "I think what we'll see in the next four or five years is more Fortune 100 and Fortune 500 companies relocating their companies here."
And Elevate, Inc, is doing the community engagement work to help entrepreneurs here to thrive and take them to the organizations in the community they need to join and the events they need to be at in order elevate their business. "We are very, very, very, very focused on making sure each client has the attention to detail they deserve," said Patel. It's part of why he named his company Elevate. "We are physically taking the client to the next level. So we need to elevate them," said Patel.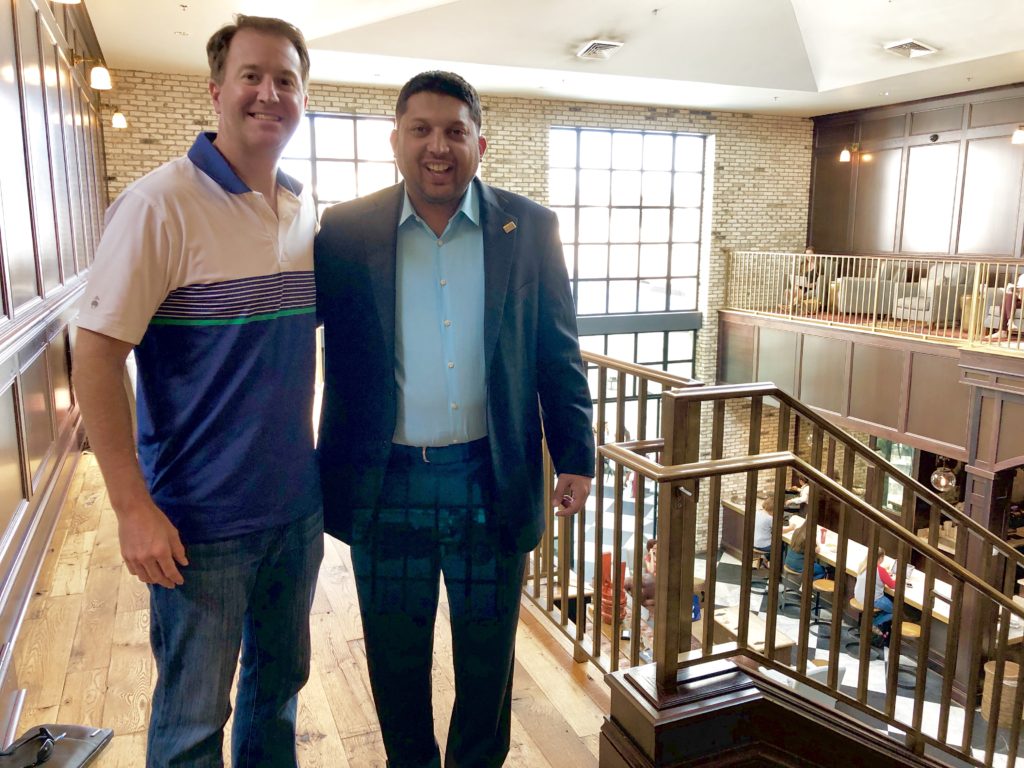 Ever since he was 14, Aakash Patel has been cheering on Tampa. One day he was high-fiving Bucs fans before they started their way up that escalator. Today, he's helping people and entrepreneurs in Tampa elevate to the top.
To listen to the full interview, tune into Episode 54 of the Agents of Innovation podcast on Apple Podcasts, Stitcher, or SoundCloud. You can also follow the podcast on Facebook, Instagram, or Twitter. We welcome your comments below!