Episode 64 of the Agents of Innovation podcast features an interview with Allen Walton, founder and CEO of SpyGuy.com, where he sells all sorts of surveillance equipment through an e-commerce (online) store.
He started SpyGuy.com about five years ago. They sell products for use by everyday individuals to members of law enforcement. In addition, he also sells counter-surveillance devices so you can detect if you are being surveilled without knowing. Allen will be releasing a new product called "Scouts" which can be used at hotels and Airbnb's, to detect hidden cameras that may have been placed there. And yes, apparently this is an emerging problem in today's world.
Allen Walton was raised in the Dallas-Fort Worth area and lives in the suburb of Richardson, Texas. He always did well in school and in accelerated courses up through the ninth grade. But from grade 10 to 12, he became bored with school and wasn't really applying himself and held a 2.8 GPA. Like most parents, Allen's told him he needed to go to college, so he went to community college. It took him three years to get a 2-year degree. At that point, he stopped taking education seriously and resorted to living with his parents, playing video games, and working part-time jobs.
One day, he applied to work at a spy shop. He was hired to be a salesperson. He worked there for two years. They had four locations in the DFW area and each day of the week, he made the rounds to fill in at each of the stores. He spent a lot of time learning about the products and using them so he would know what he was talking about to better sell them to customers.
Someone from the television show, Cheaters, asked him if he could partner with them to sell spy products. Allen suggested that it be an online store and they agreed. Around 2011, he opened Cheaters Spy Shop, which was advertised during the show.
He then bought a book "e-commerce for dummies" to learn how to most effectively set up an online store. After that, he also read the book, The Four-Hour Work Week by Tim Ferris. But after the website had some success, Walton felt an itch to do something else.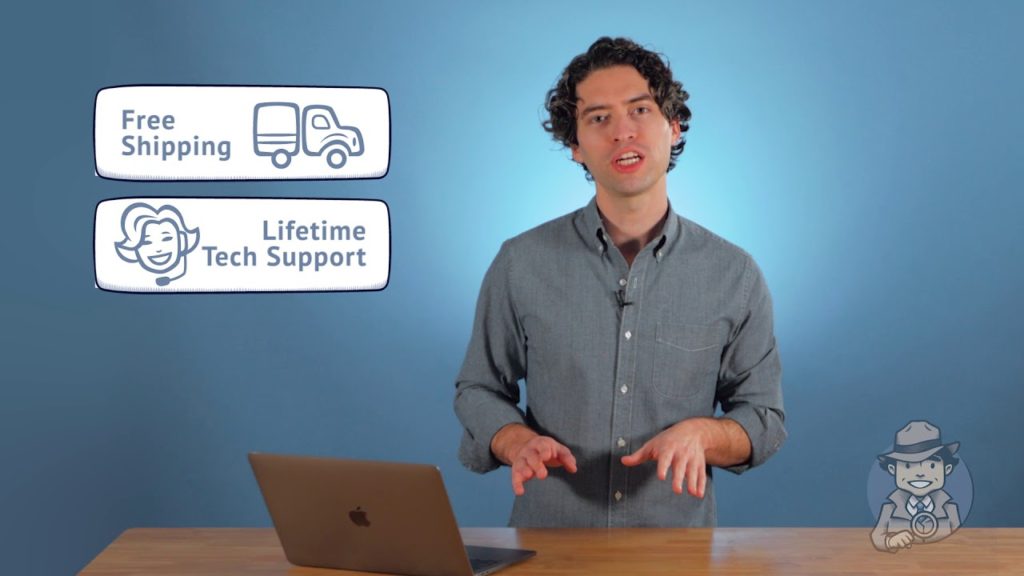 "I was feeling overworked and underappreciated," he said. He gave two weeks' notice and quit. He had no plan and was unemployed for about a month.
He ran Cheaters Spy Shop all by himself with no equity, so he felt very confident that he had a sense of e-commerce.
He cold emailed investor and entrepreneur Mark Cuban, the owner of the Dallas Mavericks and co-host of the hit television show, Shark Tank. Cuban emailed him back and forth many times. Walton then sent Cuban some ideas from some of the companies who were on Shark Tank telling him what he suggested they might do a little bit different to be successful. It landed him an interview with one of Cuban's employees.
"I felt like I knew what I was doing and … I like to think I have a good head on my shoulders. I like to think I can objectively analyze companies and figure out what they are doing wrong and that with a few tweaks we can find out how to make things better," said Walton.
The little bit of help he did advising those with Shark Tank was not paid, but for him it was more about the experience. He offered to help them with some tear downs.
"I'm super big on … doing free work, quality work, in front of people because that just opens up a lot of opportunities, at least it has for me."

After that short-lived experience was over, he decided to start SpyGuy. He started with SpyGuySecurity.com and later bought SpyGuy.com. He launched it simply by buying a monthly plan on Shopify for $14.99/month. He then reached out to the manufacturers of different surveillance products, ones he became aware of during his time as a salesman at the bricks-and-mortar spy shop near his house. Walton buys the products wholesale from the manufacturers and distributors. He learned who all of these people were while working that first job at the spy shop security store in Dallas.
"The manufacturers just want to be focused on making products that other people then sell for them," said Walton.
He then spent about $10,000 purchasing inventory that stayed in his home. He continued to learn how to better reach people online by reading books about Google Ad words and reading blog sites about paid advertising. He ran all of his own ad campaigns the first year he started SpyGuy.
In 2015, Forbes said, "Allen Walton is part of an exciting trend in the U.S. economy: the growth of ultra-lean businesses that are hitting and exceeding $1 million in revenue at a stage when they have no employees other than the owners."
About two and a half years ago, he opened an office with a few employees. Most of his team are customer service people. Two employees take phone calls from home; a third employee does the same in the office, but also packs and ships the orders from there. And now, he has created a new product that is a hidden camera finder.
"We get a lot of paranoid people and a lot of everyday people … who are concerned about their privacy," he said.
Walton set up Google alerts for news stories about incidents involving infringements on privacy so he can monitor when people see news about these incidents and might become interested in his counter-surveillance products.
Walton has also been featured on the Tim Ferris podcast as a 4-Hour Work Week case study.
Entrepreneurs like Walton make a lot of purchases, often times on credit and debit cards, both for their business and their personal spending. As an entrepreneur, Walton also interacts with many other entrepreneurs of all sorts – and he likes to travel. So he started further researching how to best use credit cards for travel rewards and what each of the benefits are for each type of card. He is now in the very beginnings of starting a travel agency to help entrepreneurs make better use of credit card points for travel and how to get tons of travel paid for.
"The whole points game is like the greatest entrepreneurial perk no one tells you about. It's starting to get a little bit more above ground with more people discussing it," said Walton.
So far, he's only promoted this unique "travel agency" with an Instagram story – which is saved no his Instagram account, @all3nwalton. He is charging an annual membership fee ($350/year), which gives his "FlyGuy" customers unlimited credit card advice and unlimited searches based on places you want to travel to. If you don't know where you want to go and how you want to fly, Allen will also give you suggestions – and he'll give you unlimited bookings. He has clients fill out an intake form that asks about what kind of cards they have, what type of life and business expenses they have, and what is the best trip they've ever had – so he can try to outdo it.
Allen is another example of a self-made, self-educated entrepreneur, who didn't need a four-year college degree. 
"All of the stuff that you need is out there. Anything that you need to learn, you can probably pull up a YouTube video and learn all sorts of things about it," he said. "I was able to learn a lot of stuff without having to spend any money of my own."
This past year, he and his wife of seven years welcomed their first child into the world. Allen Walton is now learning to build a family, while also building a business.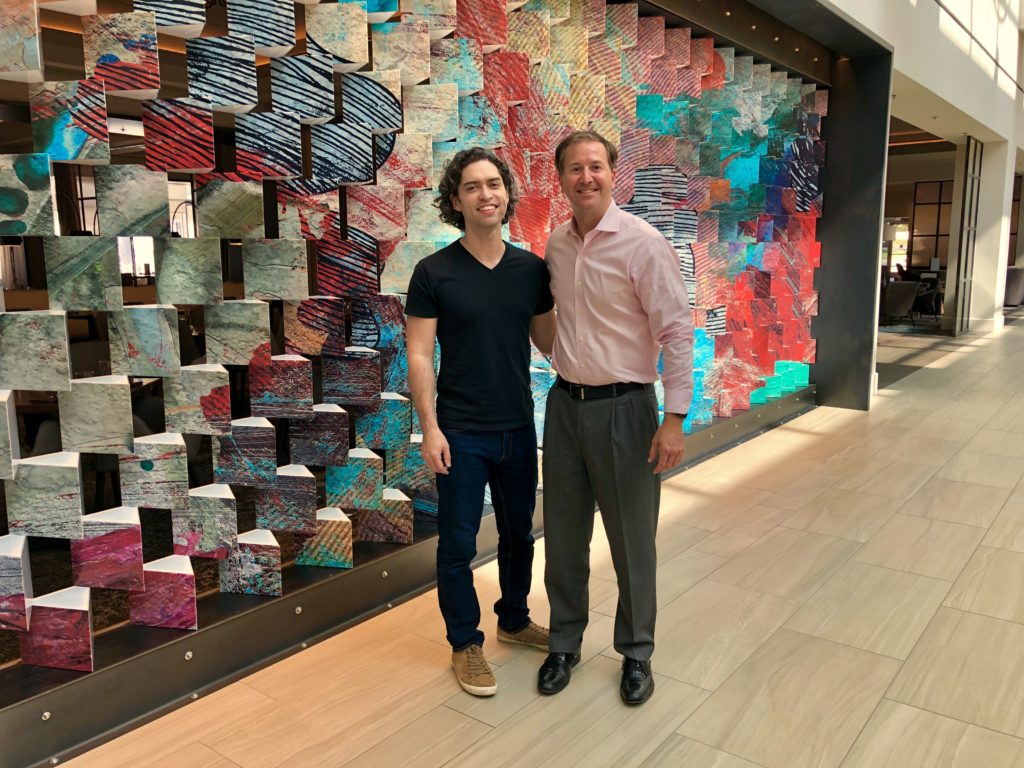 "I have squandered a lot of opportunities over the past decade," he said. "On the other hand, having a kid has really fine-tuned my focus. I have no free time whatsoever like I used to in high school when I had all the time in the world to learn about things and read and whatever."
To listen to our full interview with Allen Walton, tune in to Episode 64 of the Agents of Innovation podcast which can be heard on Apple podcasts, Stitcher, SoundCloud, or wherever you listen to podcasts. You can also follow the podcast on Facebook, Instagram, or Twitter. We welcome your comments below and encourage you to write a review on Apple podcasts!