Four years ago, we launched the Agents of Innovation podcast with our first guest, Isaac Morehouse. Back then, Isaac came on Episode 1 to talk to us about how he set out to "break the mold" of higher education by creating Praxis. This company allows young people to not have to go to college and instead helps them to "learn everything to get that first professional job for zero dollars" through an apprenticeship program and building skills through Praxis curriculum modules.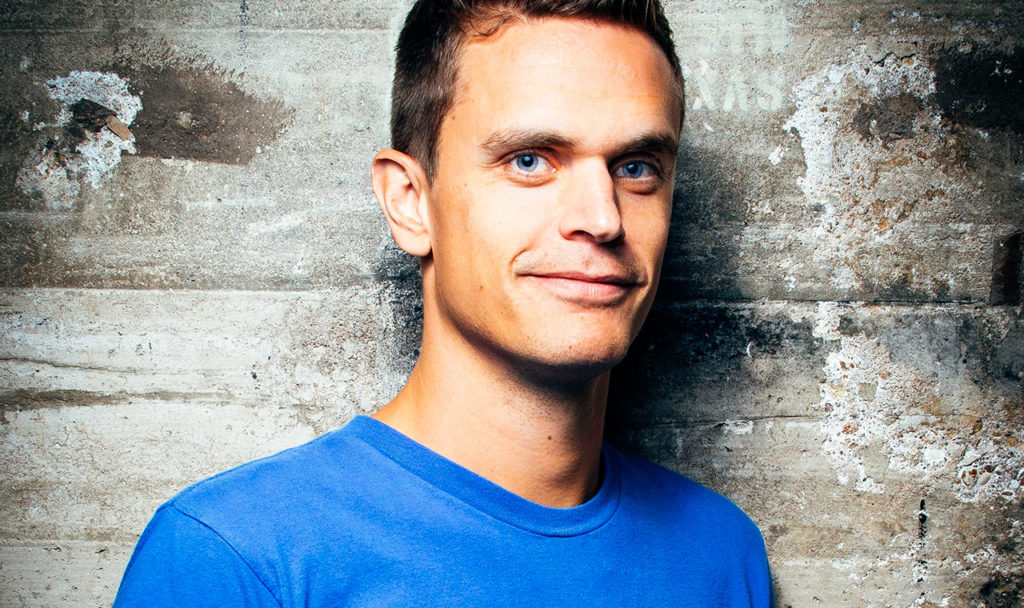 The first Praxis class in 2013 had six people. Today, there are 10-15 new participants enrolled every month. In 2018, over 100 people went through the program. In total, over 250 apprentices have gone through Praxis over the past five years. Isaac's experiment is working for so many individuals who are landing their first jobs without the credential of a college diploma.
But, like many entrepreneurs, Isaac got a new itch to evolve his ideas to help young people and we had him back on the program – exactly four years later – as our featured guest on Episode 58.
"Once you start down the entrepreneurial path, you keep having ideas all the time and you want to do a lot of stuff," said Morehouse.
Praxis is a high-intensity, year-long experience. But about a year ago, Isaac and some members of his team thought about how they can allow more people to go through this kind of process – faster. This became the genesis of Crash.co.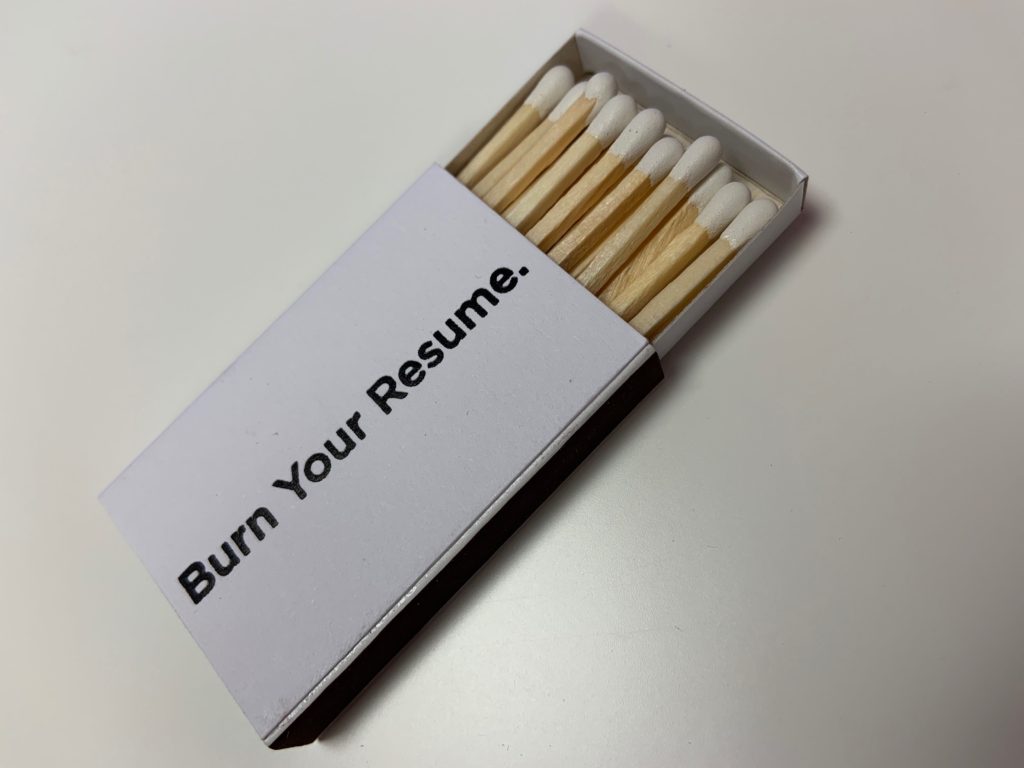 The credential of the college diploma has become "a social religion," said Morehouse. If you don't get a college diploma, "it's a social stigma."
"If you're willing to step back," he said, "what really is the value of that credential? And the way to determine the value is to compare it to the next best alternative. And that's' where things really get fun … What you need is a way to prove your value on the marketplace."
Through Crash.co, Isaac Morehouse wants to help young people learn how to "Be Your Own Credential" by building a profile of skills, find a company they like and care about, and create a tailored pitch just for them.
"If you do that 10 times, your odds of launching into a career, getting a good job are dramatically greater than if you apply a hundred times with a generic resume to 100 different companies," said Morehouse. "Take the things you're capable of doing and find a way to prove them."
At Crash, Isaac and his team are trying to make it very simple to help participants build a skills profile. They are currently rolling out a series of tools "to make you more marketable on the job market than spending five years in a university."
No matter what prospects you might face on the employment market, or what personal connections you do or do not have, Morehouse gives this advice to young people: "You've got to focus on the parts that you can control: How much value do you create for [a potential employer]? Can you raise the value you create for them and can you lower the cost to them in giving you a chance?" Instead of letting others control your fate, "you're saying I'm going to take it into my own hands."
Technology has paved the way for the "gig economy" where people can provide technical skills on websites like upwork.com and freelancer.com. However, Morehouse said Crash.co is really a place where people can market themselves for longer-term projects or even careers.
"You're going to need to have a higher level of proof of your ability," he said. "If you're trying to get somebody to give you an ongoing paycheck or a larger role – something that's higher risk for them, you're going to need a stronger profile, a stronger body of proof to show your ability and we want to help you do that especially for those non-technical roles."
"It's so important to not be threatened by technology but to look for the opportunity because it's here, it's humongous. I think there's way more opportunity than there is a threat," said Morehouse. "For starters, harness the power of technology as your 'Iron Man suit' – as the way that you interface with the world, the way that you have ownership over your personal brand and identity."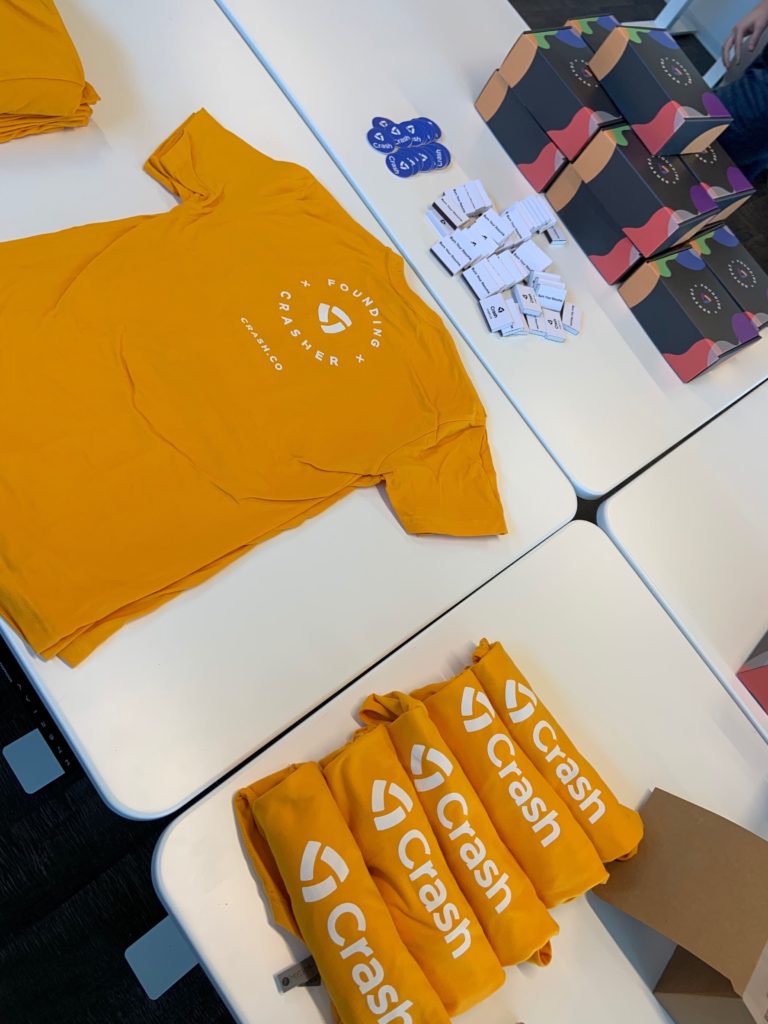 "Reputation management has achieved a new level because of the information technology that we have today," said Morehouse. "Once upon a time you had to rely on some third party to validate you … what technology has done, it has put the power of owning your brand – this being your own credential idea – into the hands of every individual."
You can learn more about being your own credential by visiting Crash.co or picking up the brand-new book by Isaac Morehouse, Crash Your Career.
You can listen to our full interview with Isaac on Episode 58 of the Agents of Innovation podcast, which can be heard on Apple podcasts, Stitcher, or SoundCloud. You can also follow the podcast on Facebook, Instagram, or Twitter. We welcome your comments below and encourage you to write a review on Apple podcasts!