Matt Brown was our guest on Episode 57 of the Agents of Innovation podcast. A native of Washugel, Washington (just north of Portland, Oregon), Matt moved to Nashville in 2014.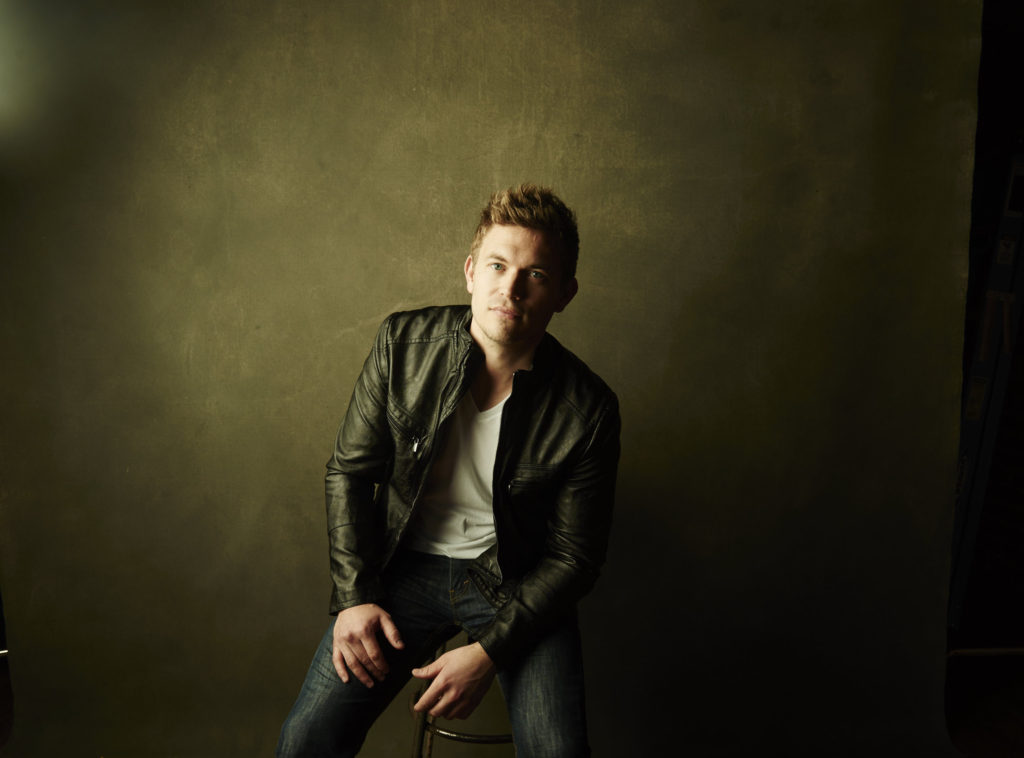 "It was intimidating moving [to Nashville] because you feel like a little fish in a huge, huge pond," said Brown. "You're this little small-town hero musician who is on the up and up and then you move to Nashville and everyone is a singer/songwriter. Your dentist is a writer and a performer. So, you kind of have this short-term identity crisis of who am I and what am I and how do I shine here?"
"You find that your only way of making it is being you and being authentic."
The authentic Matt Brown grew up in a music family, where his dad and grandad played guitar.
"Music was always the centerpiece of my home. With dinner, there was always a record playing in the background," said Brown. "A sucker for a lot of the nostalgic older stuff," Matt named some of his all-time favorites he grew up listening to, such as Ray Charles, Ottis Redding, Sam Cooke, Etta James, Aretha Franklin, The Beatles, Roy Orbison, Stevie Ray Vaughan, and Jimi Hendrix. "A lot of that older 50s and 60s era was always playing in the house."
Since Matt's older brother played guitar, Matt started on the drums. "I always naturally loved rhythm – I think today, as a guitar player, I think of rhythm a lot when I play because rhythm is the heartbeat and the vibe of everything in a song."
In the early to mid-2000s, Matt was a college student at Seattle University. At age 20, he bought a guitar at and started writing tunes, singing, and playing open mic nights in Seattle during what he called the "golden era of the singer-song writer." This was when young people frequented coffee shops and would actually listen to music attentively before smart phones and Instagram were created.
"I've been at this for 10 years now," said Brown. "I've seen the transition; I've seen the progression from the engagement with me to the engagement with their phone. Even though they are recording the songs or maybe posting about it I still would rather have the prior engagement of people in the moment. I'm throwing myself under the bus here too. Our phones are like a limb now."
"It's distracting to see people on their phones all the time as a performer because as a performer the nature of the game is when you see people engaged, you play your heart out that much more … When you see people are into it, you get into it that much more. It allows you to live in the moment as a performer."
There's a lesson to be learned here for all of us music fans. Want more from the artist? Put the phone down and pay attention. Live in the moment. Let them feel your energy as much as you want to feel theirs.
"There's been shows with noise in the background since the beginning of time," said Brown. "I think for me I realize what you do at that point you play to the people in the room that are listening. Even if it's two people, you play for them… you have to have nerves of steel."
After Matt graduated from Seattle University with a finance degree from the business school, he moved back to his hometown and started a business outside Portland, Oregon that allowed him to do music on the side. He grew up in an area where there were a lot of horse farms. As an entrepreneur, he saw a niche market for "wood shavings," which is the bedding that horses sleep in. He went out and sold it to horse owners / farms. Over five years of having this business, he was successful, had 50-60 clients, and made good income. And, it also was the kind of work he could do that gave him tons of free time to do music on the side.
But in 2014 – he sold his business, put his house on the west coast on the market, and decided to make the move to Nashville to pursue music full time.
"With every passion, you take the plunge at some point," said Brown. "I was getting comfortable. I think whenever you get too comfortable, it's good to take risks. And so I said, 'I want to move to Nashville, get completely uncomfortable and completely take the plunge as a musician, singer-songwriter, touring artist.'"
In his search to keep himself authentic among a saturated market of musical talent and songwriters, he has decided to pursue the kind of music he enjoys and the kind of music that has been a part of him since his childhood.
For him, the authenticity of Matt Brown is "writing songs that make me happy and not everyone else – and not trying to please everyone's ears because you're not going to please everyone's years. You're going to offend people. You're not going to make everyone happy. The target is so hard to hit, in terms of making it … you might as well do it being you."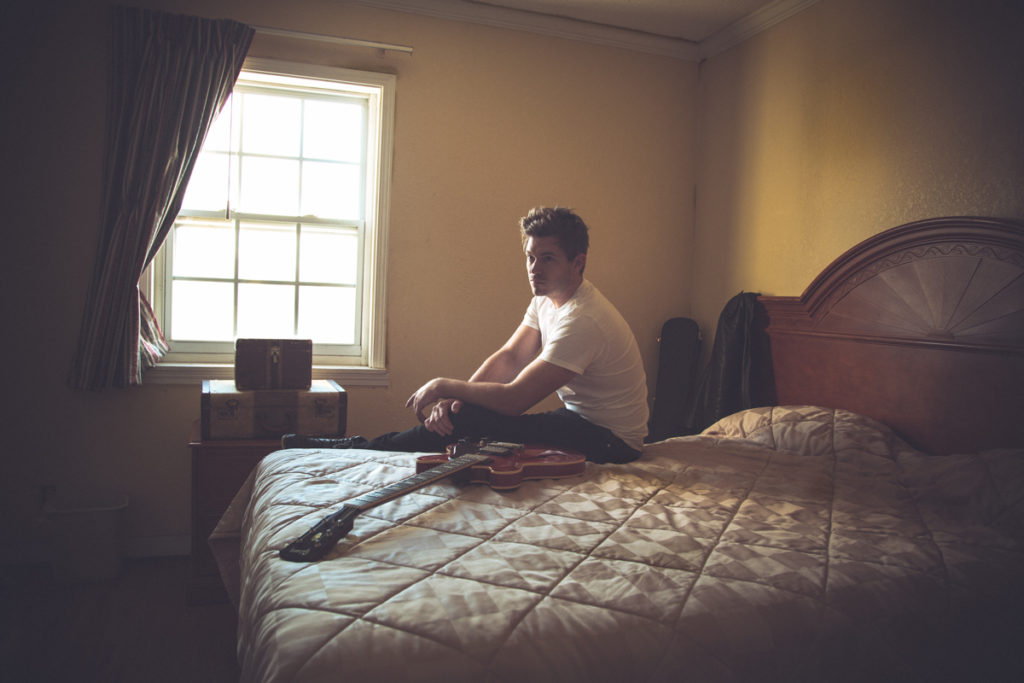 "If you truly love music and you love songwriting, make sure there is always a piece of you in it. You should always believe what you're singing lyrically and melodically. And you should always be proud to share songs and eager to share songs. If you're not eager to share songs, you shouldn't be performing them, and you shouldn't be playing them."
"Nashville is a songwriters town. There's a lot of people chasing the machine of writing songs," said Brown, who talked about the amount of collaboration between artist in Nashville.
He likes to keep his tribe small. He co-writes a lot with Ryan Root, a friend he has known since college. They have written over 250 songs together. However, he acknowledged that "you only need one song to get a new fan." He likes to drip out songs on smaller records because this gives those potential new fans "less clutter to go through" as they search for new music to get into.
While Matt acknowledged a competitive spirit in Nashville, he described it as a "polite competitive" compared to a place like Los Angeles.
"It's easy to meet with anyone in this town," said Brown. "Anyone will give you a first meeting or coffee. Anyone will give you the time."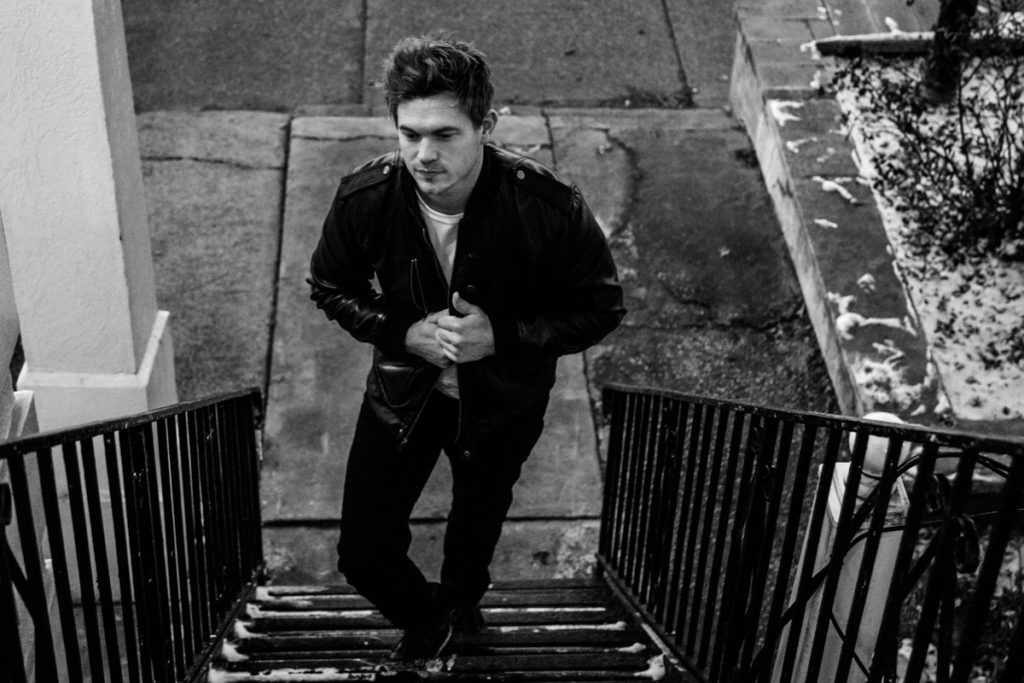 Matt Brown has opened for acts such as Huey Luis and the News and Chris Isaac. He was also on the "Sail Across the Sun" cruise with Train in 2018, which he described as was "a life-changing experience." This April, he joined the "Runaway to Paradise" cruise lineup with Jon Bon Jovi, Collective Soul, and Tonic.
To hear the full interview with Matt Brown, tune into Episode 57 of the Agents of Innovation podcast, which can be heard on Apple podcasts, Stitcher, or SoundCloud. You can also follow our updates on Facebook, Instagram, and Twitter. We welcome your comments below!