John Evans is an executive director for a consulting unit in a global investment firm and the author of four books. His new book is The Takeaway: A Raucous Tale About the Art of the Sale. He was our guest on Episode 56 of the Agents of Innovation podcast, which can be heard on Apple podcasts, Stitcher, or SoundCloud.
Raised in Winter Park, Florida, John acquired an undergraduate degree at the University of Florida, an MBA at the University of Miami, and a Ph.D. in Organizational Leadership at Pepperdine University. He also is one of the millions of poor saps who has endured countless hours of horrible sales training.
Today, he works to counter those horrible sales trainings and help sales people all over the world "make meaning with clients."
"I am a positive organizational scholar," said Evans. "What I'm interested in is helping organizations and teams really ascend, create positive energy … I mean in a very measurable, empirically based fashion, where we see a team hitting on all units … in this day and age, that is a competitive advantage because we are selling, we are persuading, we are trying to win over an extremely commoditized world."
In his professional role, John primarily works with financial advisors, financial planners, and investment managers. He helps them set themselves apart in a sea of saneness. Through that work and through his four books he teaches people how to "systematically go beyond the business at hand for the pursuit of making meaning with clients."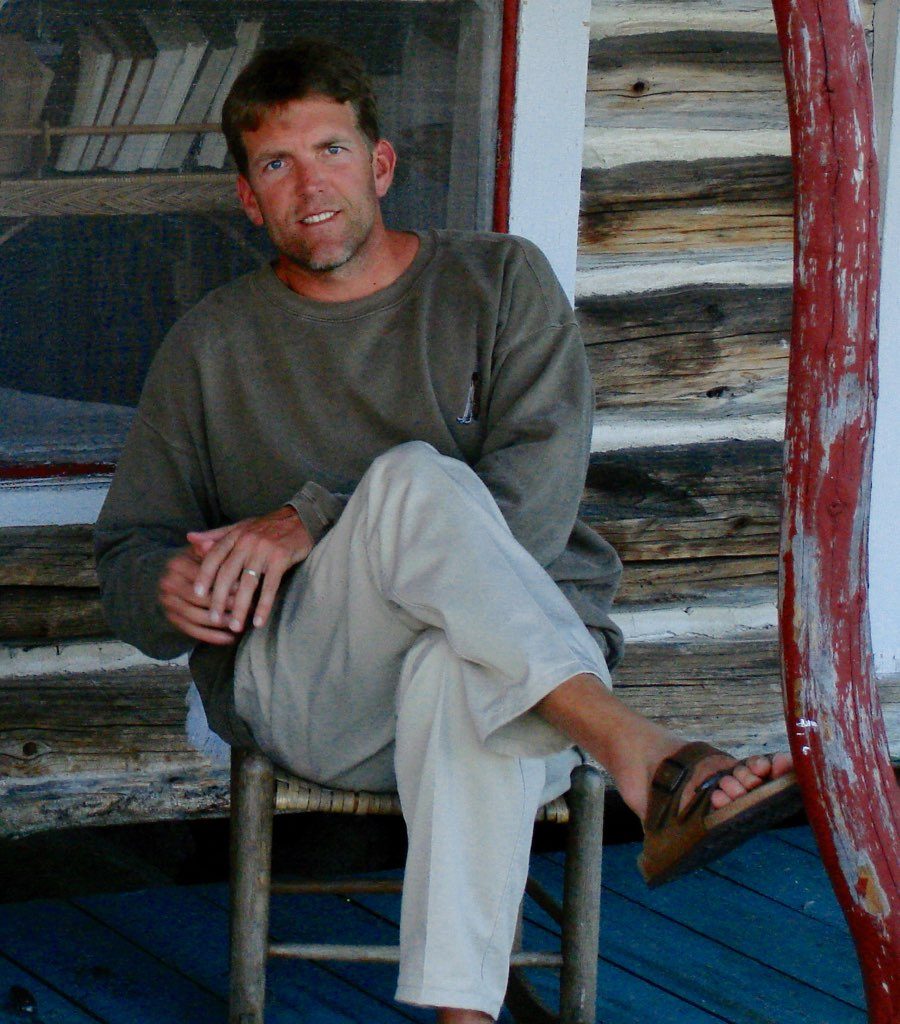 "We are here on planet earth to persuade well," said Evans. "Every great person – man or woman – persuaded well in his or her career. I'm saying let's figure out how to do this more efficaciously because we're not given a lot of instruction on it."
John teaches clients and readers to perfect what he calls "the art of WOW." When you're earnest about delivering a WOW experience – about making meaning for someone in a sincere and authentic way – that person is going to find a way to help you back.
"It's called the law of reciprocity. I want especially your young entrepreneurs to really understand and unleash the power of the law of reciprocity," said Evans, as he stresses, that above all, "sincerity is central."
In his new book, The Takeaway, John uses the art of storytelling to help readers better make their case to their customers. In the story, we encounter the characters of Nick and Owen, two top sales agents for an Orlando-based timeshare company. Nick is going the traditional way sales people are taught – which is essentially to manipulate a customer to buy a product and to make the close as quickly as possible, thus dominating the customer into making a down payment in order to obtain their business. At first, Owen can't keep up with Nick "make it rain" Fontaigne's success with his aggressive sales tactics. That is, until Owen meets a consultant who teaches him a new way to form relationships with potential customers and perfect the art of the sale. He learns the art of WOW and how to create "moments of meaning-making" (MOMM). For Owen, and for his future customers, this new way of perfecting the art of the sale is transformative.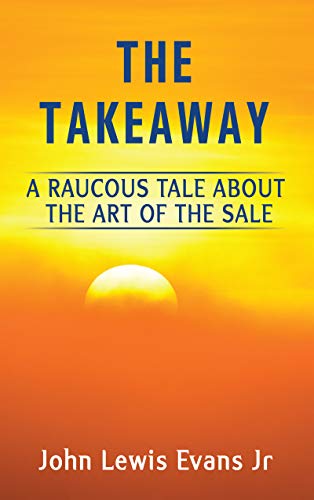 "All this stuff in my book really happened," said Evans, who as a young adult was a time share salesman in Las Vegas, until he became disgusted with the way his employer wanted him to treat customers.
"This book is about authentic salesmanship, keeping it real, it's about purity of purpose – because when you have that, when you line it up, things get really powerful and things get nuclear really quickly," said Evans.
"You're going to hear some great information in the book about how to manage stress well … when we focus on our ultimate mission, when we get clarity on why we do what we do, and we're putting rituals in place to keep us in line with that ultimate mission – we actually relieve stress in the mental and emotional dimensions."
John warns about the tactics taken by the Nick Fontaigne character in his book. "When you dupe someone, when you're the charlatan, resentment is coming about and resentment is the worst thing for a brand because it's so hard to undo."
On the other hand, MOMM – Moments of Meaning Making – "helps you solidify with existing clients, it helps you replicate your best clients, and make a better culture." He stresses that good sales people in any industry must have "purpose beyond self."
"We have to go beyond the business at hand on a regular basis to make meaning with clients – if we are earnest about improving our culture," said Evans.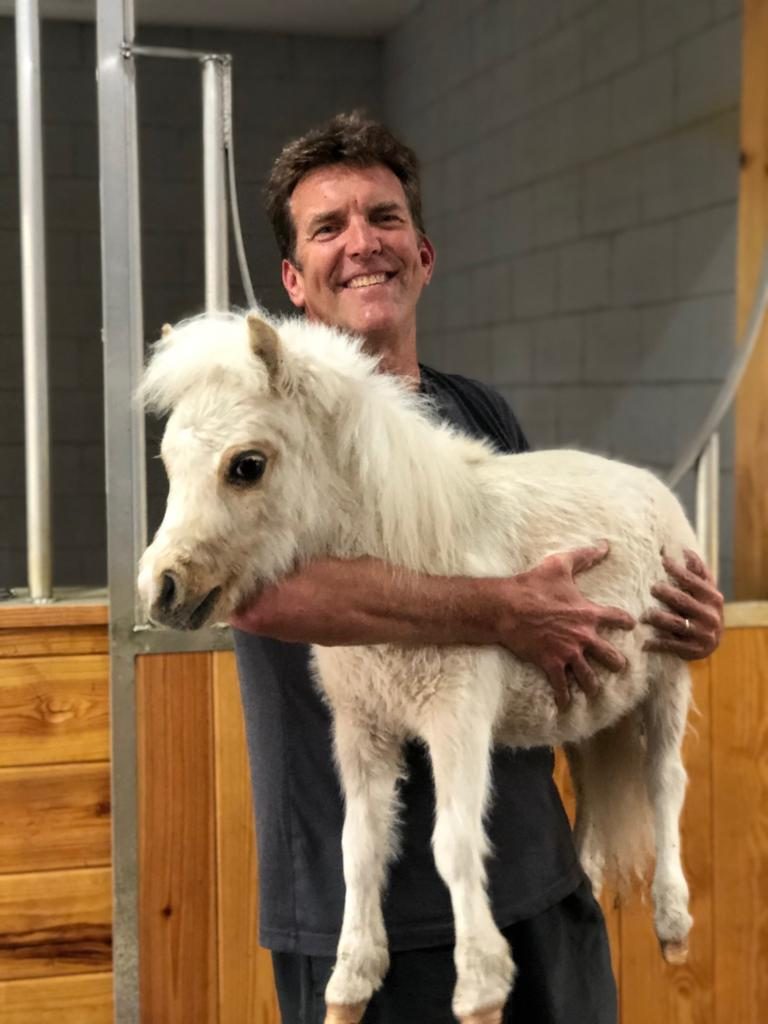 John Evans also focuses in on "interpersonal creativity – finding ways to connect to make meaning like nobody else can. It's got to be sincere and there's got to be surprise. This will grow your business or your enterprise with tremendous velocity."
He also recommends teams find a Chief Experience Officer (or a "WOW Czar"). "What matters is we empower this person – and he or she has really good emotional intelligence; they are tremendous listeners."
No matter what we do, "we all have unique abilities to WOW," said Evans. And that's the takeaway from John's lessons to sales people everywhere. He has written a new script for the art of the sale in the twenty-first century. And you can get your copy of The Takeaway on Amazon.com, where it has already been featured as the #1 book for non-formal business education. You can also listen in to our full interview with John Evans on Episode 56 of the Agents of Innovation podcast. You can also follow the podcast on Facebook, Instagram, or Twitter. We welcome your comments below!