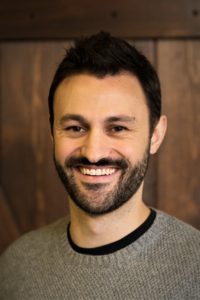 Connor Wilson and Nolan Walsh, co-founders of Thursday Boot Company, met on their first day of class at Columbia School of Business and had a shared interest in finding a boot that fit their needs – and their budget. Being from Colorado and recently having lived in New Mexico, Connor said he "realized that a pair of cowboy boots wasn't really going to work for New York City." He wanted something durable – for the weather; something stylish – for his wardrobe; and something that could fit his budget. He got frustrated that he couldn't find what he needed and that idea lingered for a bit – longer than his own pair of boots could in the streets of New York City.
On a surfing trip together in Nicaragua in 2014, Connor and Nolan had a "chance encounter" with some guys who had visited some small workshops in Guatemala who told them they could build boots there. That's where Connor said they came to the realization that they could make this happen. "It was really that spark and that idea while we were traveling that we realized this is something we are capable of doing – and we should."
"Once we realized this was a viable idea, we really couldn't do anything else," said Wilson. "We had to pursue it." While many of their classmates were working jobs and doing internships with other companies in the summer between their first and second year of business school, Connor and Nolan were investing in their own entrepreneurial idea. They made calls to 200 factories around the country and the world, knocked on doors of business leaders in New York City, and did everything they could to accelerate their knowledge about the boot-making industry.
"We just kind of went out there, maybe a little bit more naïve than we should have been but we made up for it with just a lot of persistence, a lot of passion, and a lot of energy," said Wilson. "Persistence is always the name of the game."
Retail is changing. And Thursday Boot Company is adapting to that change and using it to improve the customer experience. "We will see more adoption [of online retail] over time and this is going to transform entire industries," said Wilson. However, they also came in as outsiders who were completely naïve about the shoe industry.
"I think the idea of coming in as a beginner can be so powerful because you don't walk in with these entrenched assumptions that everyone else has," said Wilson. The major giants in this industry may have more knowledge about the shoe industry than Connor and Nolan, but the founders of Thursday Boot Company found a fundamental disagreement in the industry's insistence that what was already being offered was good enough. "We looked at it and we said, 'The product's not good. The price point's not good. The experience isn't good. We couldn't convince them otherwise," said Wilson.
Connor and Nolan viewed this not as a stumbling block, but rather as an opportunity. "When you find someone who is set in their ways and says this can't be done, we are just the type of people who just say: 'No. Tell me it can't be done and I'm going to try to find a way to make it happen. I'm going to work twice as hard just to find a way to prove you wrong.'"
"For us, it was just super exciting to run into all these people saying what you're doing doesn't make sense," said Wilson. "It was actually in many ways a confirmation that what we were doing is actually what we should be doing."
"One thing you also have to be careful with as an entrepreneur, is you can sometimes drink the Kool-Aid and you don't even realize that you're getting overboard or that you're on the wrong path, so it's really important to get feedback from people around you. And one of the best ways to do it for a consumer product like this is to put it out there and literally see what people think. We are really fortunate that it has gone massively in our favor," said Wilson. "You need to listen people. We've actually tried to make that a core value of our business. We really, really want to hear from our customers and we really want to hear what they think all the time."
They ended up producing their first production batch in Mexico. Today, they partner with four factories, all in either the United States or Mexico. In choosing partners to work with, "it's always been a question of quality first and foremost, rather than geography," said Wilson.
It was also a question of affordability. "Customers have been getting ripped off for a really long time," said Wilson. Other than Thursday Boot Company's one showroom in New York City, 99% of their sales are through online channels – mostly so they can control their customer experience and maximize the efficiency of the distribution channels.
"We really want to be close to our customers. We love getting feedback. Anything that we are building is really a work in progress," said Wilson. "I really want to be able to provide products that they love and enjoy."
Of course, having an idea is great, but how do you raise the money? They started by putting in their own money first. "We didn't have a lot of it," said Wilson. "We bootstrapped this to start. We just used our savings to get started." They even stayed in $12 hotel rooms when first traveling to Mexico. Once they found the partners they wanted and put together a strategic plan, they put forward a Kickstarter campaign to see what kind of support they could get.
In choosing partner factories to work with, Connor and Noah are interested first and foremost in quality, but also in ethics. They work with factories that treat their workers well and who are environmentally conscious.  "We know the product we are releasing is something we can be proud of," said Wilson. "We really think about this stuff. Part of it is that those are our values and ethics as business people and we also we know that our customers care about it. You want to feel good about what you're wearing and you want to feel good about who you're supporting."
"One of the key questions we asked ourselves," said Connor, "Is this something we think is authentic to who we are as individuals?" For Connor the question was emphatically yes. He grew up in Colorado and has been lacing up cowboy boots since he was six years old. He also used to do shoe reviews when he was running track and cross country in college. In addition, his business partner Nolan is a vegetarian and this is a boot company that uses natural leather that comes from cattle. So, their way of approaching it is taking the byproduct (leather) of the meat industry, and take something that would have otherwise have been trash and make it really useful.
"Once we started, we couldn't do anything else," said Wilson. "We had to do it." And they haven't stopped.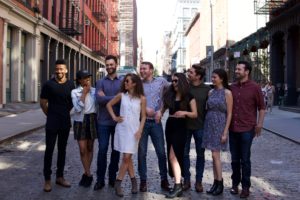 "We've been doing this 7 days a week for four years." Part of the reason for the intense amount of time they spend on building Thursday Boot Company is due to keeping a small, scrappy, hard-working team, with a lot to get done – including their constant attention to the important desires and needs of their customers. Today, in addition to partners in the U.S. and Mexico, they have a dozen members on their team, based in New York City.
"I'd much rather build something I'm really passionate about with a group of people who I care deeply about than to be part of some large organization where it's sort of every person out for themselves," said Wilson.
"The big difference that the internet makes is that it allows you to really build a community in a way that you weren't able to do before," said Wilson. "In some ways what we're doing is a reinvention of the catalog model, "said Wilson. "What's different about it is that we're able to react in our customer in a way that is a lot more timely, a lot more natural." It's done through email, in-person, phone calls, or Instagram. They are connecting with people on a daily basis. "This just feels a lot more democratic, and a lot more open, and a lot more of a dialogue. And I just think that's such a better way to do business."
His advice to would-be entrepreneurs: "Just get started." For those looking for a high quality, long-lasting, stylish, and affordable pair of boots, they can be thankful that Connor and Nolan did just that. To listen to our full interview with Connor Wilson, check out Episode 41 of the Agents of Innovation podcast on iTunes, Stitcher, or Soundcloud. You can also follow the podcast on Facebook, Instagram, or Twitter.