Eric Wind is the founder and CEO of Wind Vintage, a company dedicated to offering exceptional watches for sale at all price points and providing advisory services to top vintage watch collectors worldwide. Eric previously served as Vice President, Senior Specialist for Christie's where he helped lead the sale of a number of important watches at auction around the world and through private treaty.
His love for vintage watches first started when he was a college student. It was at that time he was gifted his grandfather's vintage watch. It was originally a gift from his grandmother to his grandfather when they were married – and Eric's grandfather wore it his entire life. After his grandfather passed, that watch was gifted to Eric by his mother. "It was my first mechanical watch, where you see the gears working inside and the intricate design and it was sort of just a mind-blowing thing to think of all these parts coming together to keep accurate time without any sort of external battery or other intervention," said Wind.
From that time on, he started reading more about vintage watches. The word "vintage" comes from the word "twenty" in French – and became a reference to aged wine, particularly, but now also applies to things like classic cars and older watches. "I generally focus on watches from 1980 and older," said Wind.
"It was definitely not planned that I would be doing this," said Wind, who graduated from Georgetown University with a degree in Foreign Service and International politics and an M.B.A. from the University of Oxford. During college, he interned in Congress and for the State Department. After college, he was employed for a small, boutique consulting firm in Washington DC.
It was also during these years that he got into vintage watches as a hobby and even began writing for a new blog, Hodinkee.com, which is now "the foremost destination for all things in the world of horology, making watches and information about them accessible to all." He was initially unpaid, but as Hodinkee.com grew with advertising, he began to be paid for some of his writings. Today, Eric Wind and his company Wind Vintage have been featured at Hodinkee.com, which is a company that now boasts 54 employees. "It's sort of the New York Times of watches," said Wind.
After Oxford, Wind took a job with a biofuel company in Florida. They were taking ethanol and turning it into jet fuel. During that time, he was still writing for Hodinkee.com and began to develop a large following. While working with people at auction houses – he was eventually recruited by Christie's to leave the biofuel industry and become a vintage watch dealer. He was able to work remotely from Melbourne, Florida. "I was I think the first specialist in Christie's 250-year history to work from home but be a full-time employee." Of course, he traveled about half the year – to New York and to places like Geneva and Hong Kong for some of the international vintage watch auctions.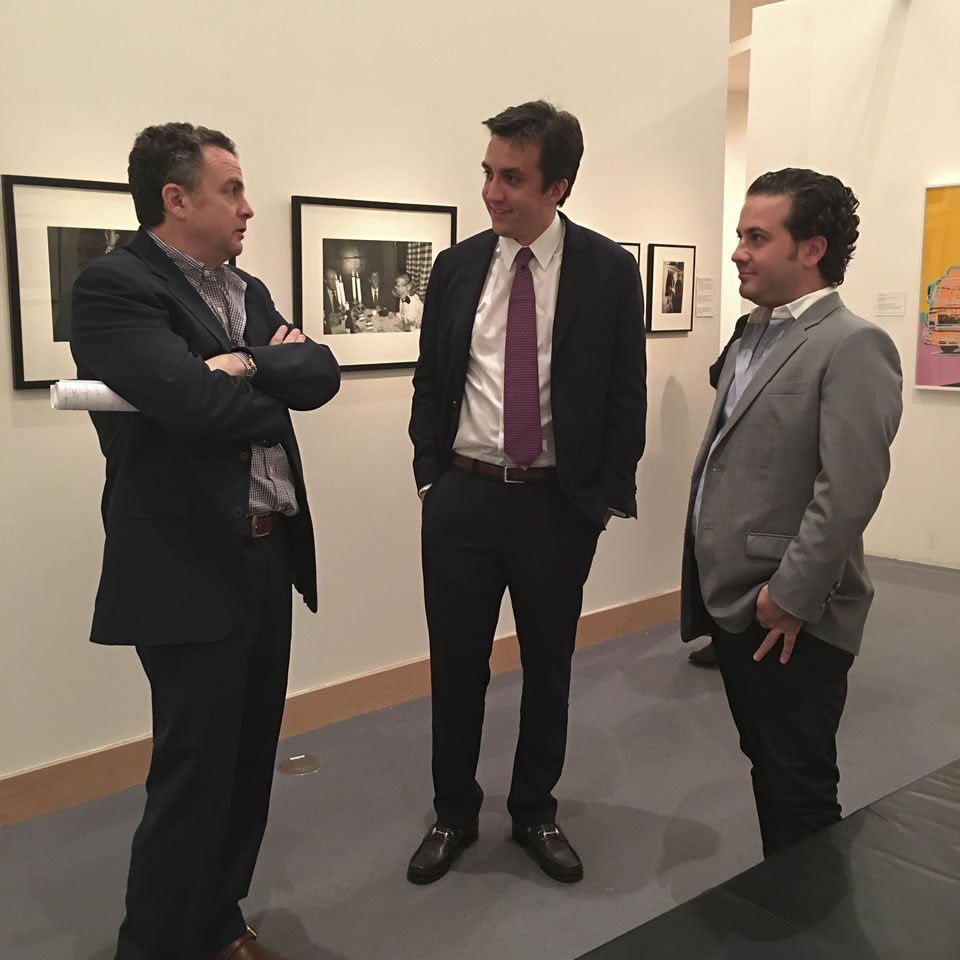 Wind describes Christie's as "an incredible company" with experts in so many fields, including many different specializations of art. "It is like a think tank for all important and valuable collectible things, in a sense." Of course, this also means that Christie's is the place people contact to get everything from vintage watches to art and antiques appraised – so employees stay busy. "It was like drinking from a fire hose," said Wind.
"At Christie's, I sort of led the effort to create online auctions, which are kind of continuous, and that was a huge boost in revenue and client gathering because you get a whole different subset of clients through online auctions," said Wind.
Working for a big company like Christie's "is a bureaucracy at the end of the day," said Wind. After two years there, he said, "I just decided that I had the ability and the time seemed right for me to go off on my own." He founded Wind Vintage in 2017.
Wind says he wouldn't be doing what he's doing today, as a vintage watch dealer, without having made the decision to voluntarily write for Hodinkee.com when it started in 2008. "It was a great opportunity to learn because when you're writing about something you learn about it because it's out there for the world to see and you don't want to make a mistake and people will pounce on you – so you really do have to learn what's correct or not," said Wind. "And it was obviously just great networking. I got to meet and get to know collectors and dealers around the world during that time; and last, it was just a wonderful opportunity to further develop expertise."
Wind loves the aesthetics of vintage watches, their history, and investing in the increased value they have over time. "They are just beautiful objects – and they were purpose-built. You have watches that were made for skippers of yachts to compete in yacht competitions like America's Cup; you have watches that were designed to be worn by Formula One race car drivers; you have watches that were made to go to great depths for divers; and watches for military purposes – these were really tools that people used to survive; you have watches that accompanied astronauts on the Apollo missions and went to the moon," said Wind.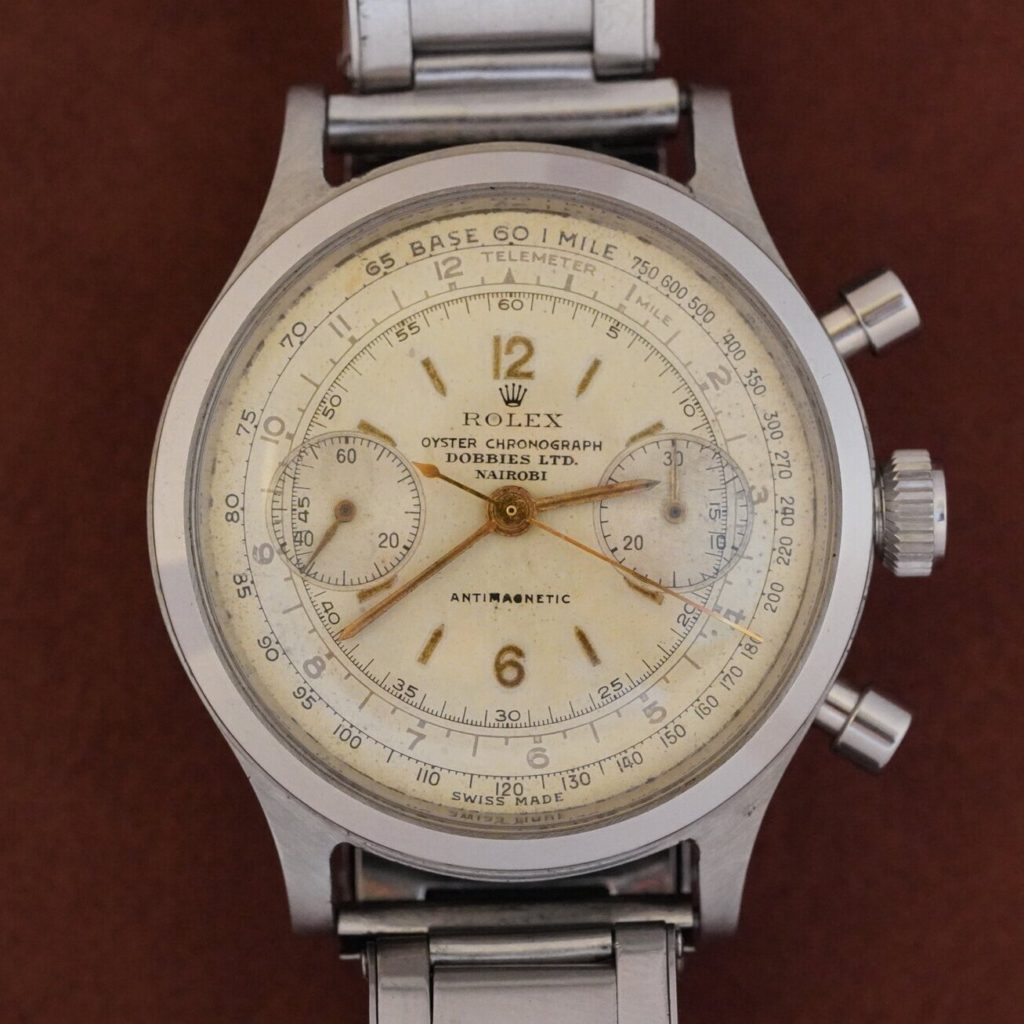 "The watches themselves have seen a real increase in value; in general, they retain their value … if not increase in value." This last part is what he does – as a business. He keeps an inventory of watches worth a combined value of over one million dollars and sells them for higher value than what he originally acquired them at.
"I like watches with stories," said Wind. As one example, he recently bought a Seiko for his personal collection that was worn by a U.S. Army veteran during countless missions across Vietnam, Cambodia, and Laos. Verifying these stories is part of the craft of being a vintage watch collector – and dealer. Some watches come with certificates, others do not. And in some cases, past auction records for those watches can be checked. However, says Wind, "there's more of a forensic approach now when you're looking at a watch" and the use of technology can help appraisers verify different aspects of a watch.
"The big trend in vintage watch collecting is condition and originality," said Wind. This contributes to the large fluctuations in price sometimes seen among the same watch. He also says that there is so much more education today that it's hard for a serious buyer to be sold a counterfeit.
He often gets leads for watches for sale – via email, publicity through media, or through his website, Instagram account, and even relationships he has with jewelers. He also works with a number of watchmakers that specialize in watch repair, on a case-by-case basis.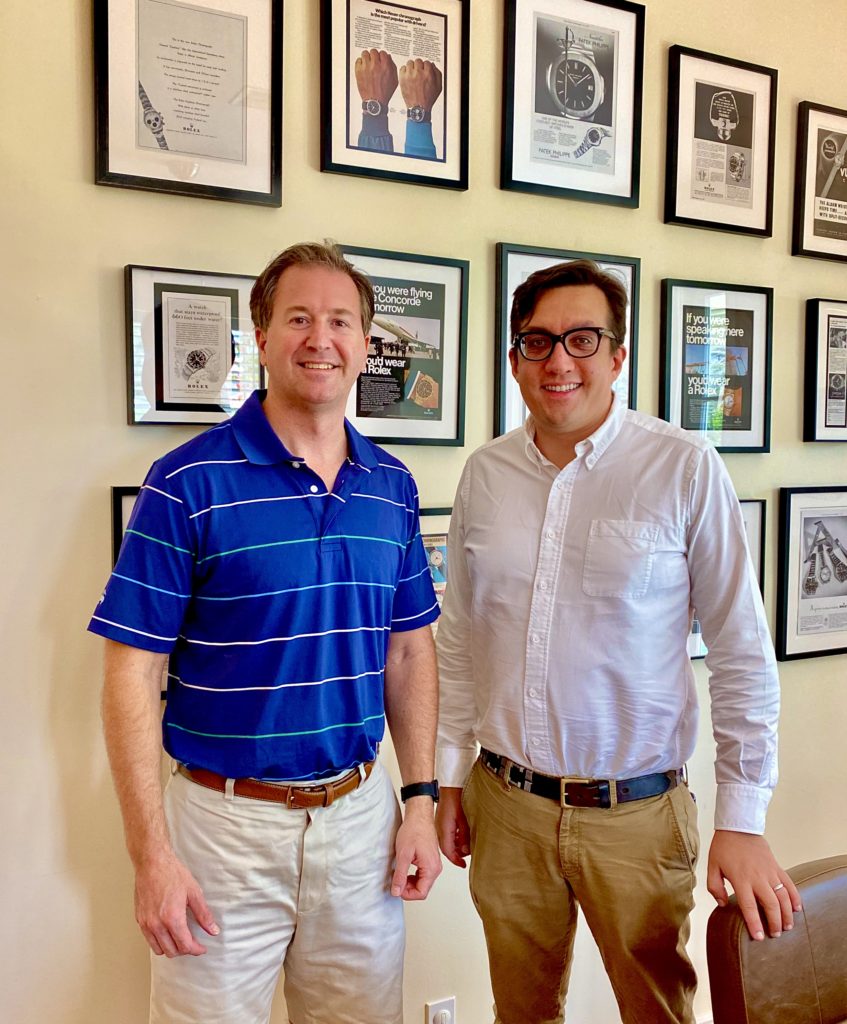 A native of Wisconsin, Eric and his wife and two children now reside in West Palm Beach and is fortunate to take part in the Miami Beach Jewelry & Watch Show every January.
As he continues to grow his business, Wind says that spending his time getting press and publicity "is a very important part of my job – so continually engaging and trying to get my name out there in various publications, working closely with people who write about watches to help promote my business. Other than that, he is just focused on continuing to buy and sell watches.
"I've had people approach me with different book ideas and I like the storytelling aspect of watches," said Wind. "It's definitely something I've thought about, it's just a lot of time at this point when I'm still in the grind of buying and selling. I'd definitely would like to do a book one day, it's just a question of when."
For more information on Eric Wind, you can visit WindVintage.com or follow him on Instagram @ericmwind. You can listen to the full interview by tuning into Episode 75 of the Agents of Innovation podcast on Apple podcasts, Google podcasts, Stitcher, and SoundCloud. You can also follow the podcast on Facebook, Instagram, or Twitter. We welcome your comments below and encourage you to write a review on Apple podcasts!