What happens when most of your entrepreneurial activity involves around events at a time when events have been shut down due to a pandemic?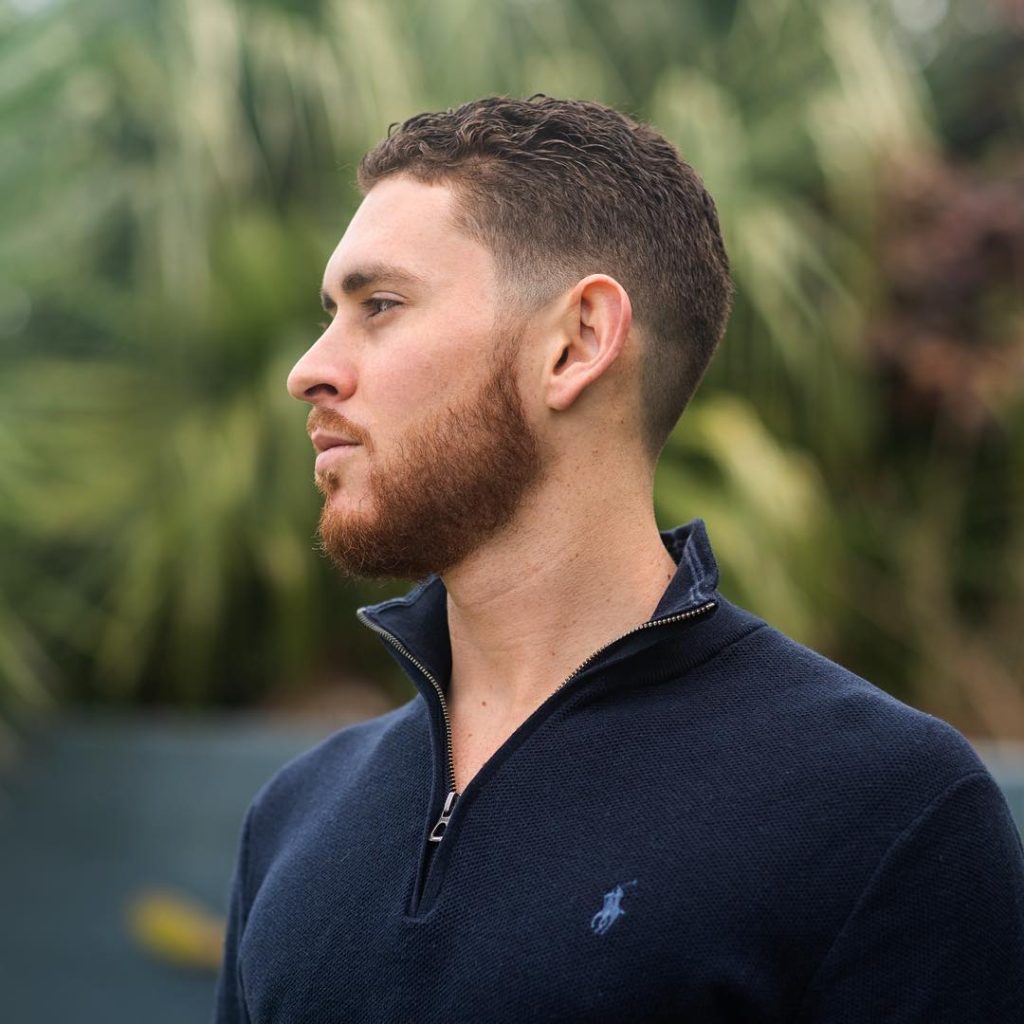 Nate Amaral is experiencing this right now. He lives on the small, densely populated island of Bermuda. And despite the many different kinds of business ventures he has going on – he is a photographer, owns a photo booth rental company and a laser light show company – all of which require events for his entrepreneurial activity to even be able to happen. In addition, Nate also works for a construction company and and competes in Muay Thai fighting.
He was the hired photographer for the Bermuda Entrepreneurship Summit in November, where Francisco Gonzalez, host of the Agents of Innovation podcast, first met him. The island of Bermuda, a British overseas territory, is very small, only about 21 square miles. It is two miles at its widest point and about 24 miles long. Nate is considered both a Bermudian and British citizen. In addition, because one of his parents is from Canada, he also has Canadian citizenship.
His first job, at about the age of ten, was working at his dad's construction company. "I learned good work ethic from that job; I learned it from watching the guys I was working with, watching how hard they worked, how diligently they worked, day in and day out. And I found what I was doing tough," he said. "And seeing what they were doing really inspired me to get an education because I definitely didn't want to do that for the rest of my life."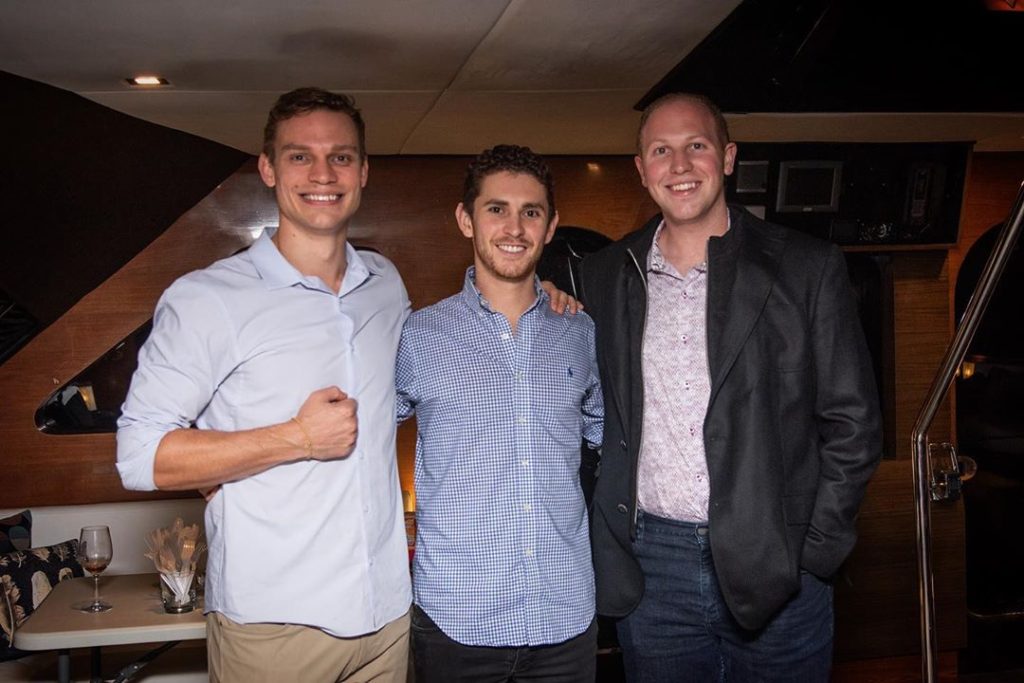 As a teenager, he held jobs at a shoe store, retail at a large supply store, and after he turned 18, he worked as a bartender. He later graduated from a university in Halifax, Canada.
He returned to his native home of Bermuda and began working as an insurance broker at AON, a large insurance company. The number one industry in Bermuda is insurance and reinsurance. Bermuda is considered the "world's risk capital."
During his experience at AON, Nate said, "I feel like I gained a ton of insight into the insurance industry. I understood how important it was … There are certain companies that wouldn't take the risk that they do if they didn't have insurance backing them." While he learned a lot, "after a year and a half of giving it my all, I realized it was not for me."
"I think working for myself has always been my end goal," said Amaral. Both his father and grandfather worked for themselves. "I think something about being my own boss always just resonated with me. It just attracted me. There's something about setting your own hours and only having to report to yourself that just drives me."
After leaving his job with AON, Nate told us he did not miss a beat. "The day I woke up after quitting I went straight to it. I knew what I wanted to do."
But what he wanted to do didn't actually come to fruition. He had started out wanting to be an alcohol importer – importing certain alcoholic beverages that were not yet in Bermuda. He attempted to do this with several different brands and nothing seemed to work out. So, he moved on to something else he was passionate about: photography.
As a professional photographer he is hired for many events. He also started managing a photo booth rental company for about three months. He learned it was profitable and that the owners wanted to sell it. He ended up buying the company, Bermuda Photo Booth Rentals. They provide a mobile photo booth for events, such as weddings and conferences. While Nate or another employee from his company manages the photo booth, the participants at the event work the photo booth themselves, with many fun props provided. The client is the person hosting the event and they hire Bermuda Photo Booth Rentals to be able to provide the participants at their event an opportunity to make memorable moments.
At one point, Nate also tried to get into the fireworks business but the fireworks industry completely died in Bermuda. "The government was just putting up too much red tape," he said. "They were making it hard for the people to import, they were making it hard for them to set them off."
Not wanting his passion for creating a bang at events go unquenched, he transitioned his focus to providing laser light shows, which he does for events and also for advertising. His company, The Beam Team, strives to meet almost any request a customer has for using laser lights. In addition to lasers, they also provide fog machines, which creates more particles for the laser lights to bounce off of and make it easier for audiences to see. "There is no typical event," said Amaral. "We are happy to accommodate any requests."
The Beam Team was part of the Christmas parade in Bermuda in 2019. They were also invited to provide a laser light show for the 2020 CARIFTA Games, which was scheduled to take place in Bermuda in April 2020. These annual games involve all the countries in the Caribbean free trade agreement. Unfortunately, due to the COVID-19 coronavirus, the 2020 CARIFTA Games had to be canceled. "We were super excited to host all the Caribbean nations," said Amaral. "It was going to be a big stimulus to the economy."
And this is the first example of a major event that his company was hired for being shut down due to this pandemic, which has left many entrepreneurs with a feeling of uncertainty on the survival of their businesses, and in many cases, their very livelihood. "I don't think anyone knows what's about to happen in these trying times," said Amaral.
With several entrepreneurial ventures that all revolve around events, the economic shutdown due to this pandemic "is definitely impacting the bottom line." Every one of his clients who have events coming up over the next few months has canceled. "In an effort to be a positive force within the community, we have given back all money to people who have canceled their events," he said. "We have no hard feelings against people who are wanting to do that. We totally understand. Unfortunately, it's going to hurt us … the only question is how long this will last? But I guess another question to ask is: how long will this impact people's perception of social gatherings?"
"Just two months ago, I would have never guessed this would have impacted not only my business, but my country, to this extent," said Amaral.
His girlfriend Ashley runs a company called Vivid Elements. Through that company, Nate is a performer as a fire dancer. They provide fire performances for events and can even provide them for private groups, such as they did for select attendees at the Bermuda Entrepreneurship Summit. This is also another entrepreneurial venture and small business that is being immensely affected by social distancing.
Not to be outdone by a virus, Nate is using his time in other ways. "I am taking full advantage of the free time to create videos that I am going to use for marketing. That's my 100 percent main focus." He is also showcasing his photography and working on a social media plan to start marketing his products and services as soon as the time is right to do so again. "I am creating laser light show performances in my one-bedroom apartment and posting them online."
One of the other things he has to fall back on is another job he has been doing as of late that goes back to his initial experience as a 10-year-old. Nate works for a construction company doing retail sales and marketing. He sells materials for anyone looking to buy some and creates videos and photographs for LinkedIn, Instagram, and Facebook, just to drum up some business.
But he remains wildly passionate about continuing to follow his passion through his entrepreneurial journey.
"I feel like you just need to follow your heart. Whatever you're passionate about, you gotta do it," said Amaral. "At the end of the day, if you just want to make money, find something that makes you money. You don't have to love it. You just have to love the outcome. I honestly do not love making money. I do not love money. My goal is not to make money. My goal is freedom. But, the tool to create freedom is money and that's why I do what I do."
"I'm passionate about photography and that's why I jumped into the photo booth services. I was passionate about creating experiences and making people feel excited and that's why I got into lasers. I don't necessarily love every piece of what I do, but there is love embedded in what I do in one way or another, so that's why I continue to have this drive, I continue to push myself, and at the end of the day as long as you're making yourself happy and you're excited about what you do, I think you can also make your clients excited and happy about the services you provide them and if that's what you're doing, then you're not going to fail."
A pandemic might have shut down Nate's businesses for the time being, but it clearly hasn't shut down his entrepreneurial drive. You can follow him on Instagram at @my.mate.nate, where he posts his photography, examples of his photo booth and laser light show products and services, and also his muay thai competitions. He certainly knows a thing or two about kicking it into high gear, even after a temporary knock down.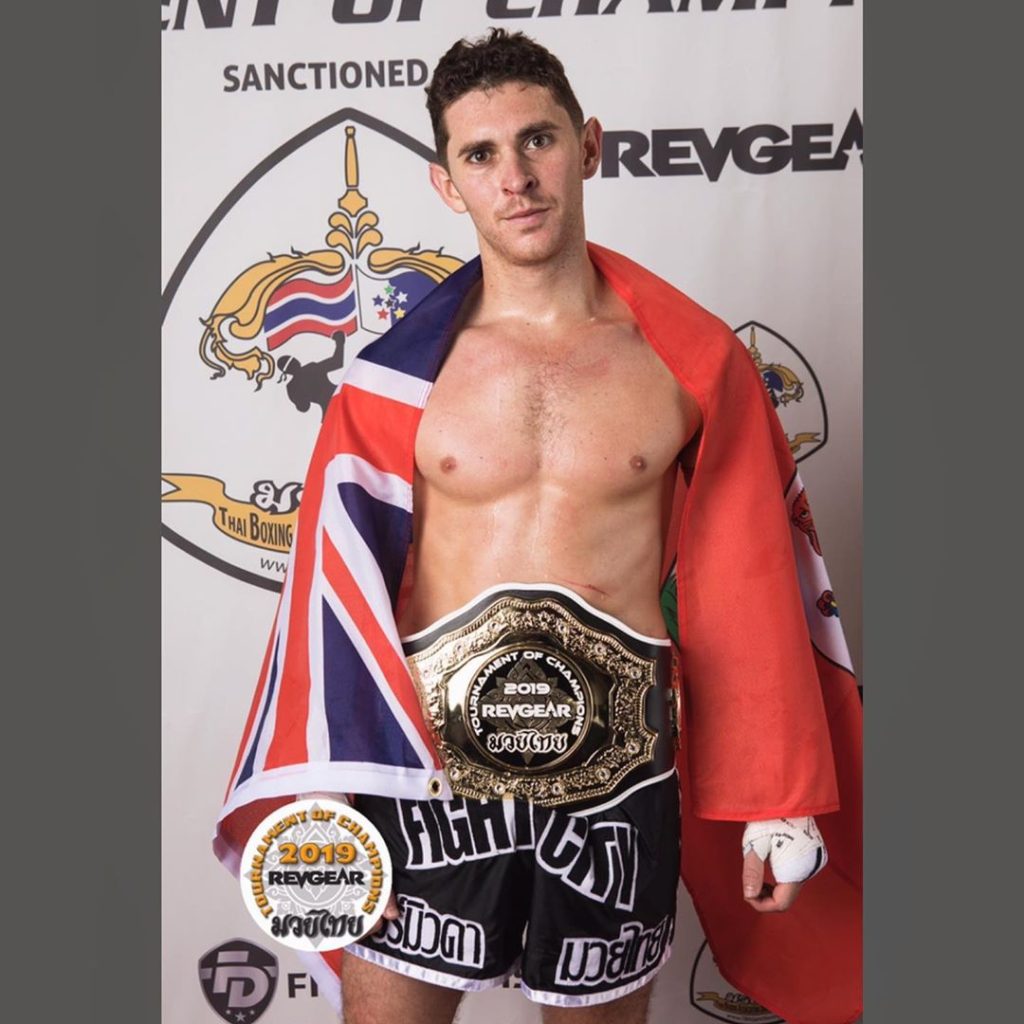 You can listen to the full interview by tuning into Episode 74 of the Agents of Innovation podcast on Apple podcasts, Stitcher, and SoundCloud. You can also follow the podcast on Facebook, Instagram, or Twitter. We welcome your comments below and encourage you to write a review on Apple podcasts!