In the early part of his career as a musician, Jon Wiley was a gun for hire, he says. Growing up in Fredericksburg, Virginia, he played in a lot of cover bands, in the greater Washington, DC area.
"I wanted to be in a band," said Wiley. "I wanted that brotherhood of traveling in a band. When you are a side man you get to create, but it's all in the confines of other people's music."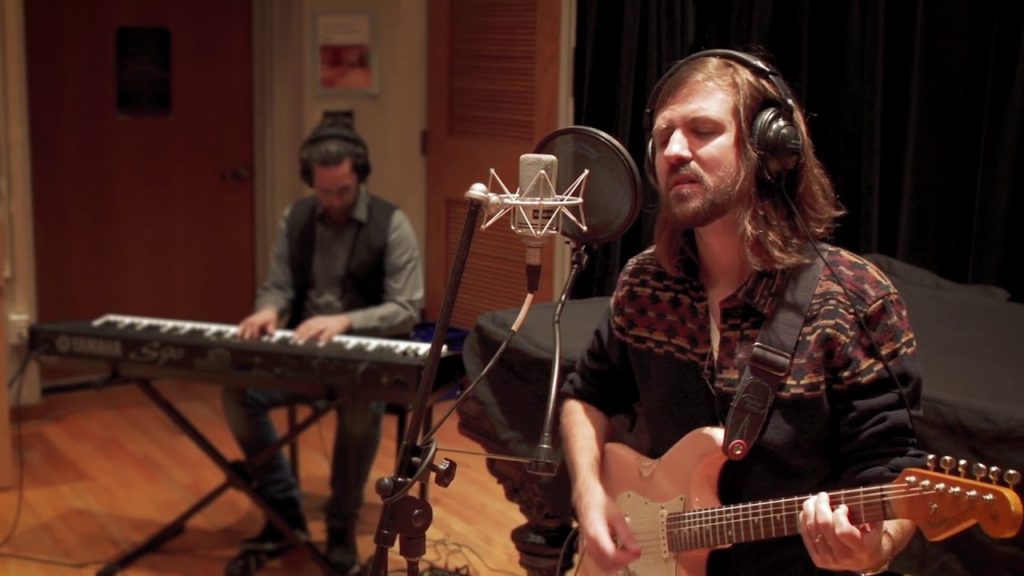 In 2013, he got his wish when he was discovered by Melodime and was picked up as their lead guitarist. He met their keyboardist, Sammy Duis, one night while both were picked up to play in a cover band at a gig in Silver Spring, Maryland. They played off each other well and a few days later Sammy sent Jon an email letting him know about their band, Melodime, and that they were looking for a guitar player.
While they invited Wiley in for an audition, in many ways his first audition was right there on stage when Sammy Duis first played with him by happenstance.
"Anytime you are performing for people, if you are serious about your craft you have to view every single performance as a possible audition," said Wiley. "You never know who is going to be in that crowd."
The full band of Melodime, including Wiley, were all on the Agents of Innovation podcast together back on episode 9 in 2015. During that interview they told us how the two brothers in the band, Sammy and Tyler Duis had formed the band with Brad Rhodes, the lead singer, shortly after they graduated high school. They went through a few guitar players before they found Jon Wiley to join them in 2013.
It was at that point that the band was about to release their album, Where the Saints and Sinners Collide. Jon told us that when he heard the first track, "Halo," he was excited and said, "I think I'm in." Within months, they were playing for the first time on The Rock Boat in the early part of 2014. Their fan base continued to grow exponentially and they were invited back on the next four consecutive Rock Boats and again for their sixth one in January 2020.
Over the past year, the band came together to discuss their future. Three of the guys, including Wiley, are now married. The two Duis brothers also have kids. Touring is grueling and these guys spent many years on the road.
"I think it was just time for a change," said Wiley. "It was one of those things, we sat down … just kind of looked around the room, looked at each other, and realized it was running out of gas."
After the bandmates had the discussion to bring Melodime to a close, he revisited a song he wrote a decade ago, when he was 22 years old, titled "Whiskey." He updated it, sang the song himself, and used Garage Band to fill out the sound. "Growing up I always wrote and never sang," said Wiley. He stopped writing because all of his time was focused on learning other people's music and being a better guitar player. He started doing solo gigs at bars and learning to sing harmony in gigs with other bands.
Within weeks after coming off another successful Rock Boat experience, Melodime sent along an announcement that after 14 years as a band, 7+ albums, and over 1,000 shows, they would be hanging it up, with each of the band members prepared for new ventures. Days later, Wiley announced that he was forming a new band, this time as a lead singer and guitarist, with some familiar friends in Virginia: Brian Barbre, Joanna Smith, Eddie Dickerson, and Thomas Johnson. Together, they are: Jon Tyler Wiley and His Virginia Choir.
"I've been playing with them in those pickup bar gigs for years," said Wiley. Over the years, when they were all home and off the road, they would often hang out by playing local cover band gigs together. Wiley was usually on guitar, but sometimes he sang.
Over the past number of months, he has gotten back not only to being a lead singer, but also songwriting, something he hung up many years ago.
"In retrospect, I was afraid" to be a songwriter, he said. "Because you're bearing your soul … I look back and I recognize that as fear."
Within weeks of Jon Tyler Wiley and the Virginia Choir making a public announcement about their new band and releasing their first tour dates, the COVID19 pandemic hit the world and the United States. Everyone, including musicians, locked down. This has been tough on the entire music community, but an additional challenge for a group who was just preparing their first tour and releasing new music along the way.
"The whole music community is beyond hurting right now," said Wiley. "When someone becomes a musician it's because that call has been planted in their very being – to go out and write and/or perform music," he said. "So, for that to be taken away, that's a huge hole in people's lives."
"There's a lot of different emotions involved. There's a sense that you feel incomplete," he said. "But also, I don't want to complain and pout because people are freaking dying."
Musicians are struggling not only with not having this outlet of playing for others in live shows, but also there's an economic situation that puts them in bind. Especially in an era where less money is made on albums and more is made on live shows, being shut down in the age of digital music hurts the wallet even more.
For Wiley, he has always had another job when he's off the road: teaching music lessons. He is a "Teaching Artist" at Walter Reed Hospital in Washington, DC, through an organization called MusiCorps. – a music rehabilitation program that helps wounded warriors play music and recover their lives.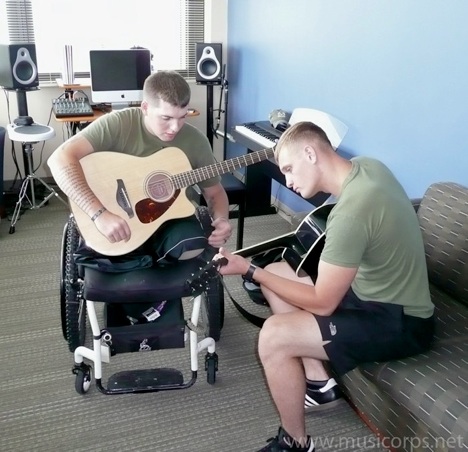 Wiley spoke to us about the feeling of loneliness many injured veterans have being in that hospital every day. Many struggle with depression and addiction. "A military hospital can be a very dark place," he said. During normal times, Wiley teaches them on-site at the hospital. During the pandemic, he has been able to teach them online over Zoom.
Wiley is looking forward to getting back out there to play live music. He is hopeful that will resume near the end of August for their next planned show (that hasn't yet been canceled) at the City Winery in Washington, DC. He also plans to play as part of Melodime's "farewell" show (originally scheduled for June) which is now scheduled for October 3 at the State Theatre in Falls Church, Virginia.
And once the pandemic is over, he believes "there's going to be a renaissance of creation" to be released to the public. There has been a lot of writing and creating while artists are staying home to slow the spread.
Thanks to technology, music can even be created while bandmates and artists are isolated from one another. "I would much rather be working with my band in person," said Wiley. "But we will take what we can get. I have one skill set and so I'm going to milk the hell out of this as long as I can."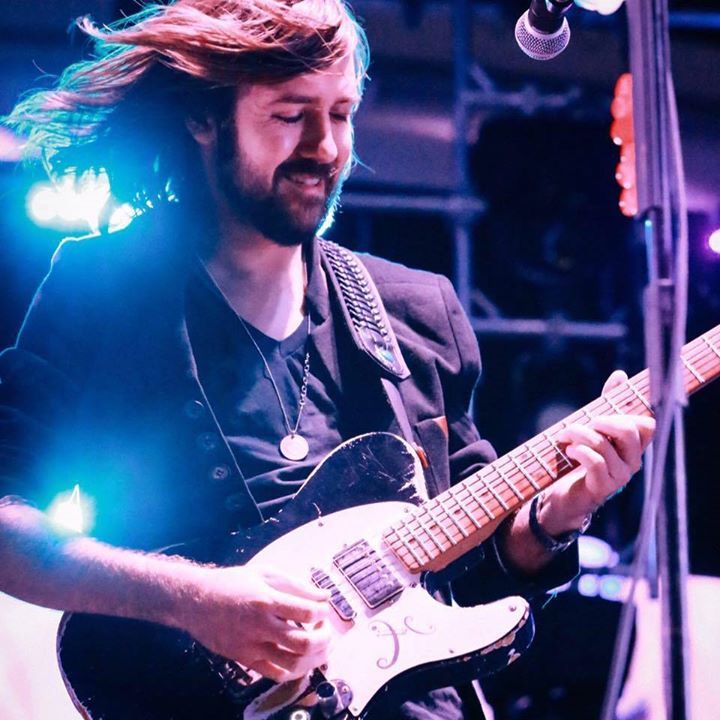 You can listen to the full interview with Jon Tyler Wiley by tuning into Episode 76 of the Agents of Innovation podcast on Apple podcasts, Google podcasts, Stitcher, and SoundCloud. You can also follow the podcast on Facebook, Instagram, or Twitter. We welcome your comments below and encourage you to write a review on Apple podcasts!