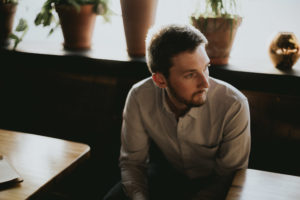 Nicholas Roberts started playing live music to audiences while in college at the University of Florida in Gainesville. Following graduation, he and one of his bandmates moved to Nashville to pursue a music career. Two years later, the band broke up. He had been working as a substitute teacher at a public school, and he was continuously broke. His side job as a waiter wasn't enough. Plus, his family and girlfriend were back in Orlando. So he looked at coming back to Florida.
When he first started playing music, Nicholas had long hair and thought he'd be in a heavy metal band. Today, his hair is shorter and he plays indie pop music.
Just before moving to Nashville, while he was still in college, he had written and performed a few songs that got picked up by a few MTV shows, including Jersey Shore and Catfish. Every time one of those shows aired with his song, Nicholas received royalty checks. It was a little bit of income that was coming in as he was on his way to Nashville. But over time, those royalty checks also declined in value. His band performed in various locations in Nashville as well as toured in places nearby in the South and Midwest. "It felt like the ball was rolling, it was unfortunate that the band ended the way it did," said Roberts.
However, all was not lost.  "Getting to see a little bit more of the inner workings …  just being in Nashville around other people doing it helped me kind of process and get a better understanding of what was going on around me." He was able to connect with other songwriters in Nashville – including at "writers' rounds."
Outside of the music career experience, he gained a lot of other life experience while living in Nashville.  "There was just a lot of growing up that I had to do in a very short period of time," said Roberts. "The brass tax of it – the kind of the reality of being broke and having to figure it out in real time was kind of the first time I jumped out into the open ocean, kind of on my own … Seeing what the hustle looked like, seeing how other musicians were making it work, outside of just tangible music things … emotionally and where my head was at, I feel like I learned a lot just about trying piece everything together all the time."
Once he moved to Orlando – he followed his girlfriend there – he got a full-time job outside of music, doing PR & marketing at a tech startup. And, he continued to play music on the side. After two years in Orlando, his employer was bought out by a larger corporation. At the same time, he decided he wanted to go all in with music, while continuing to do contract work for another tech startup, where he works part-time and helps other entrepreneurs with their PR & marketing. "Some of the things I learned working for a startup was: Don't be afraid to fail, content is very important," said Roberts.
With this new flexible work schedule, he has been able to release one new song each month for the past 11 months. Some of those songs have already been placed in film and television shows including on MTV, ABC Family, as well as some shows in the UK & other European countries.
"I wanted to get better, so I kind of dove head first into this project that I started very informally." He decided to "keep learning the craft because I'm passionate about how the craft of music works. And not putting something out because it's not perfect – just working through that process mentally – knowing that nothing is every going to be perfect. If I want to keep getting better I can't hide behind that idea of not putting something out."
"Independent musicians now more than ever have to know how to book their own shows," said Robert. "They have to own their own business and have to know the ins and outs of that."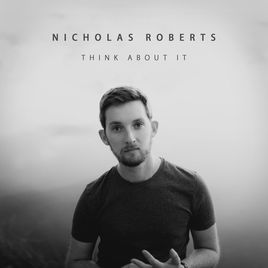 Nicholas has really enjoyed diving into the Orlando live music scene. "Orlando has changed so quickly. There's been so much talent. The food culture, the entrepreneurial culture has brought so much vibrancy to this city," said Roberts.
"Touring in Florida is difficult for big bands that are on the road, it's kind of out of the way. I think as a byproduct of that – people that live in Florida as a whole – have had to adopt this DIY culture because the resources weren't there." So, many Florida artists are used to putting on their own shows with other Florida artists. And the energy is really building among many local artists like him who are diving in and taking their talents to growing audiences.
You can find Nicholas Roberts and his music at nicholasrobertsmusic.com. To listen to our full interview with Nicholas Roberts, check out Episode 42 of the Agents of Innovation podcast on iTunes, Stitcher, or Soundcloud. You can also follow the podcast on Facebook, Instagram, or Twitter.