Episode 46 of the Agents of Innovation podcast features Sean Gross, a Senior Mortgage Consultant with On Q Financial. While Sean has lived in many places across this country, he moved to Denver, Colorado nine years ago and seems to have found his place in the Mile High City. He also helps others find their place there as well.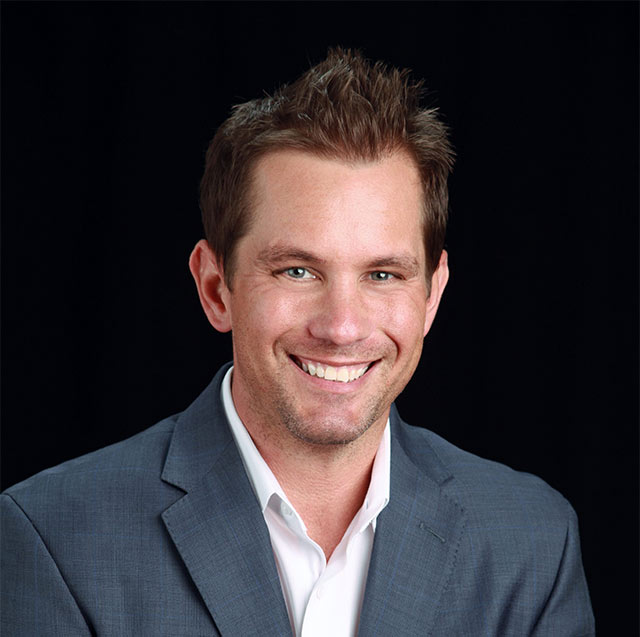 A graduate of The Florida State University, Sean has been in the lending business for nearly two decades. He has seen the highs and lows of the real estate market and learned some vital lessons. He took those skills and experiences he gained in the first decade of his career to start his own home lending business in Denver.
Sean has always been an entrepreneur at heart. So, he decided he was no longer going to be dependent on working for a larger corporation, especially in the often-volatile home lending industry. Instead he said, "I'm going to go out and get the business. I'm going to be the rainmaker and I'm going to create my own business and no one can ever tell me that I don't have a job. I determine if I don't have a job."
Over time Sean developed four pillars for his business: (1) working directly with realty teams, realty offices, and realtors – about half of his time is spent with these people, (2) building his database, where he now manages over 2,000 contacts, (3) engaging with a local business networking group – of the Denver chapter, which he founded, of Business Networking International (BNI), where he engages with people from many professional backgrounds, and (4) builder business, where he works with developers to be their first priority lender, which helps him work on projects with a large volume of clients which are obtained through those developers.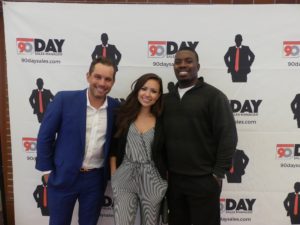 "I first consider myself an entrepreneur; second, a lender," said Gross.
To that end, he takes some inspiration from entrepreneurs like Steve Jobs, as he incorporates their ideas to continuously be trying something new. "I try to do something different every day," said Gross. "I try to do something where I'm uncomfortable every day."
"You can control your own fate by doing something different; by making that extra call; by prospecting to the one more person maybe who will pick up the one that you didn't have to do it to," he said.
Being an entrepreneur gives him many new opportunities, but it also requires more responsibility. For example, he said, "If I don't do certain things to move the needle forward, who's doing it for me?"
He has developed some unique ways to use social media, such as using short 80-second Facebook videos to create what he calls "The Mortgage Moment," where he gives a quick financial tip and interviews someone in front of various landmarks in Denver and posts it on Facebook. He asks trivia questions about the local scene and gives away Amazon gift cards to the first person to answer correctly.
In his interview with the Agents of Innovation podcast, Sean imparts some advice for other would-be entrepreneurs:
Be patient, plan, but then execute the plan.
Even if you fall on your face, just know that you are putting forth the effort; you are doing something different that no one else is doing.
Try to do something uncomfortable every day.
No matter how good and how successful you get, keep yourself humble.
Don't give up on any idea.
Don't let that innovative idea you have be forgotten or become unimportant to you.
Have a purpose.
"I try to push people to what my purpose is," says Gross. And he emphasizes that entrepreneurs should have both a business purpose and a personal purpose.
"My personal purpose is to do something different for somebody out of the ordinary every day and if I don't do it, there's a carryover." This purpose is part of his "doing something uncomfortable every day," which he applies to both his business and his personal life. Doing at least one uncomfortable thing every day pushes him to be better as an entrepreneur and as a human being.
To that end, Sean recently became a "CASA," a Court Appointed Special Advocate. This is a volunteer position which allows him to be the eyes and ears for the court when it comes to monitoring children under 18 who have been displaced. Some of these children are in foster homes, temporary homes, traditional family homes, or in jail. Sean meets with his CASA child twice per month and reports back to the court. His primary job is to make sure the child is in a safe environment.
This volunteer position tends to attract twice as many women as men. A few years ago he sponsored a table at a breakfast for an organization helping children in the community and there was a call for more men to step into these volunteer roles. Self-aware of his own personal challenge to do something uncomfortable every day, he stepped out of his comfort zone that day and stepped up when his community needed him. "I'm like everybody else," he said.  "I say I want to volunteer, I want to do something, but unless I really put my feet to the fire, I generally wouldn't do it. So I force myself to do it."
You can listen to the full interview with Sean Gross on Episode 46 of the Agents of Innovation podcast on Apple podcasts, Stitcher, or Soundcloud. You can also follow the podcast on Facebook, Instagram, or Twitter.