Rifle Paper Company is a major stationery company and lifestyle brand. Founded in 2009, today they do $25 million in business annually and have nearly 200 employees on staff. With headquarters in Winter Park, Florida, RPC recently added an office in New York City.  With products sold in 5,000 retail locations across the world, customers can also buy their products online directly through the company website.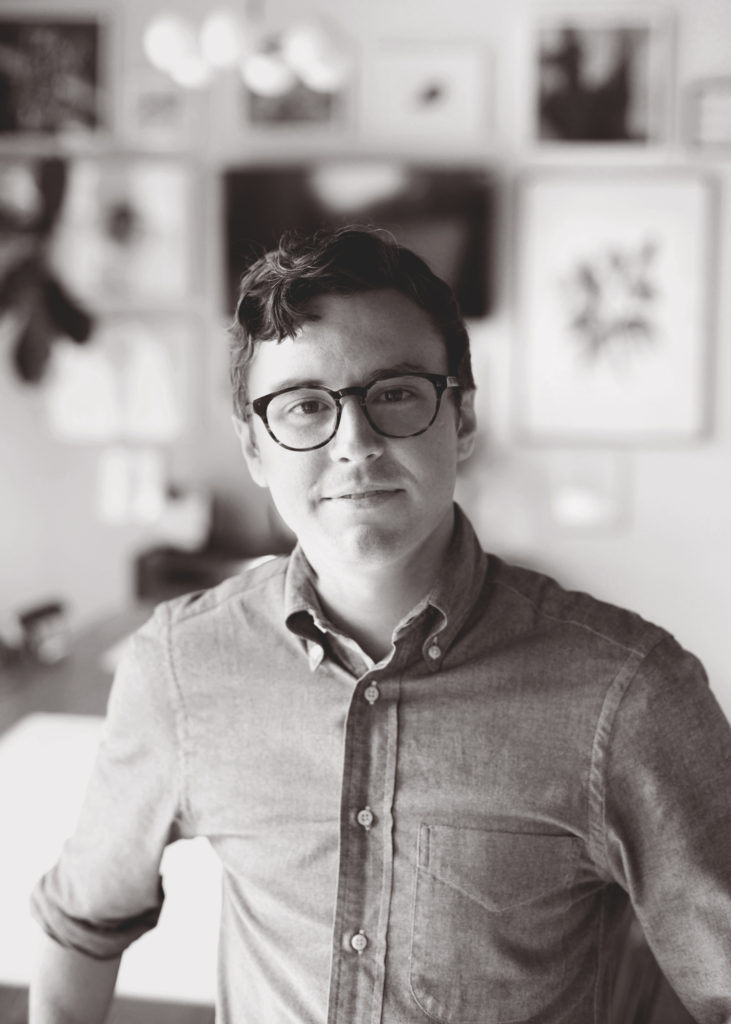 The founders of Rifle Paper Company, Nathan and Anna Bond, are in their mid-30s, have three children under the age of four, and started their company after her design of their wedding invitation was in high demand by other couples.
But well before they even met, Nathan wanted to be a songwriter for a living. He started playing guitar in middle school and at the age of 17, he started a band with his best friend. They didn't even have a name for their band, but on the way to their first gig, they heard a commercial on the radio featuring Dan Marino. Nathan was a Miami Dolphins fan anyway, so they spontaneously decided to name themselves Band Marino.
Growing up in Orlando, Nathan decided to attend the University of Central Florida. But as he was working his way through college, Band Marino was gaining steam and started opening regionally for larger acts and building a follow. So, Nathan decided to drop out of college and tour. Over the next four years, Band Marino played all over the Southeast, up and down and the East Coast, and into the Midwest and Southwest. Their song, "Every Time I Make a Girl Cry, I Know I've Done My Job," was named by Rolling Stone magazine as one of the best songs on MySpace, which is where many people learned of new music during the early 2000s.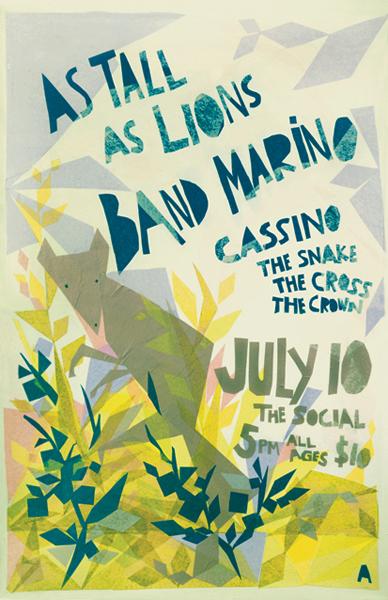 While Nathan's music was taking off, Anna's design skills were as well. She was working on a magazine, moved to Orlando for a job, and eventually met Nathan through mutual friends. She was doing freelance design, including for Band Marino and other bands around town.
"We were in the scene, we were at bars downtown all the time," said Nathan. "We were certainly around the music scene here in [Orlando], deeply rooted in it."
"The big clubs were paying her fifty dollars to make these absolutely gorgeous and amazing posters for their shows," said Nathan. "She was using that as a time to kind of experiment with styles. Actually, in a lot of ways, Rifle Paper Company is the fruits of some of that experimentation."
When they got married in 2009, Anna designed this really unique wedding invitation, that looked kind of like a band poster. She painted Nathan and herself into a scene. "I don't know if anyone had quite done a [a wedding invitation] quite that way before," said Nathan. "It got picked up by a lot of blogs. Kind of got passed around the internet a lot."
She started getting more requests from friends and clients asking her to do their wedding invitations. Nathan started helping her. They realized they could turn this style into a full-on brand and not just be limited to wedding invitations.
On a whim, Anna flew to New York for a national stationery show. "She walked around, came back and said: 'yea I think we can be really successful in this world. There's nothing really like us. I think everyone will respond really well … I think we can succeed in this world.'"
Nathan decided to hang up the band. Within 6 months, Rifle Paper Company launched their brand, full website, and greeting cards. They were working out of his parent's garage during the run-up. Then they opened a tiny little office in Winter Park.
Over the next few years, the business boomed. They then opened what is their current office (with a store) in Winter Park, Florida. A few years later, as the growth continued, they opened a warehouse in nearby Maitland, to help move even more product.
In 2015, Vanity Fair called them "the most popular stationer on the internet." That same year, Forbes named Nathan a "top 30 under 30" in retail. They have been featured in Fast Company, Garden & Gun, Inc. 5000, and many other media sources. Rifle Paper Company has a major online following, including an Instagram account, where their iconic designs are featured — and where they have over 1 million followers.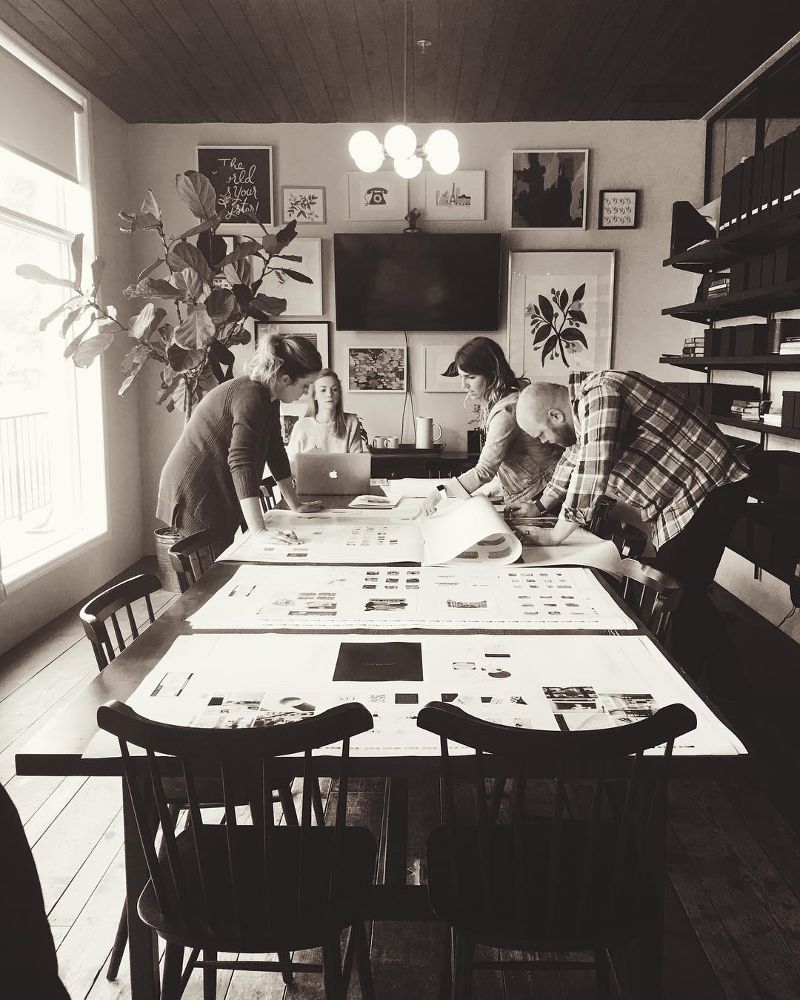 In the beginning Anna was doing all the creative work. "She is the brilliance, I just sort of help make the business run well to support her brilliance," said Nathan.
"When you're building a business that is growing that quickly, the challenges are a daily occurrence because you're constantly having to rebuild the business every few months and kind of restructure everything and rethink everything and learn all sorts of new things, so it was a wild ride to say the least," said Nathan. "Even today, we're kind of in a new phase, where we are trying to professionalize the business, and we're hiring our first executive team."
In 2018, they hired a President who is based out of their New York office. "The reason we [opened an office in New York] was to get access to a certain type of talent faster," said Nathan. "There's a lot of creatives in New York." And this gives Rifle Paper Company "access to talent without relocating them."
Three children later, the husband-wife team of Nathan and Anna Bond continues to thrive. While he is the Chief Executive Officer, she is the Chief Creative Officer. "Even though we have very distinct skill sets, we can speak each other's language," says Nathan. "The two of us make a great combination because we're very different but we can come together as well."
Rifle Paper Company started with stationery, but they have expanded into many other products. Their design work is now featured on everything from iPhone cases to rugs. They are getting more into home and more into licensing and are expanding Rifle to be more of a lifestyle brand. While they certainly have male customers, the end user of the Rifle Paper Company brand is almost entirely female.
"We take a lot of pride in our forms and the way we design even just the product itself to be very functional and high quality and then the design that everyone is paying attention to," said Nathan. "It was always a thing from the beginning that we weren't just going to remain a stationery company. I think stationery for us was an entry point to get into bigger things and more things. Stationery has always been important to the business because it was the anchor … We've had a lot of fun expanding into new stuff."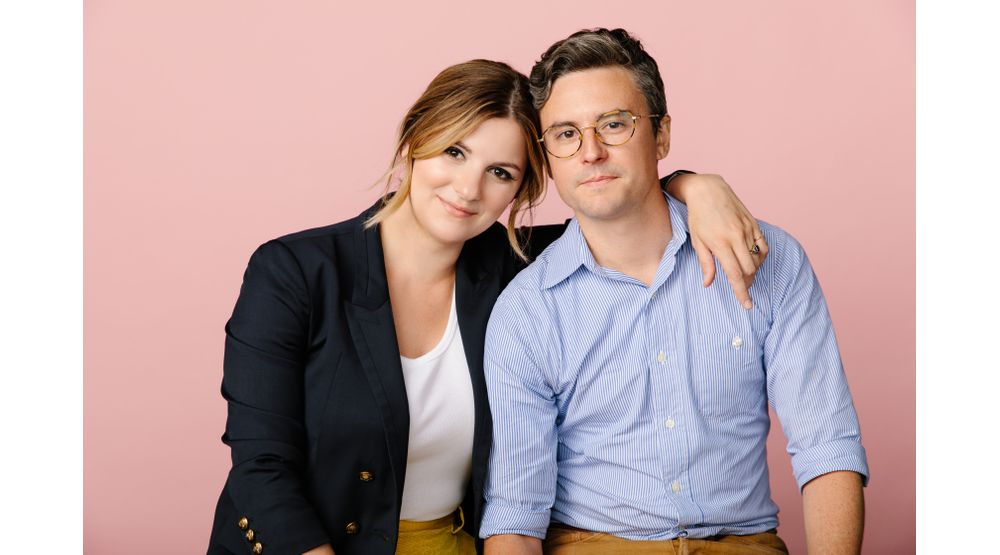 Nathan and Anna Bond have built a successful business based on their own creative and productive skills and every creative they've done from his band to her wedding invitations seems to have spurred an organic rise of a multi-million dollar company with hundreds of staff and millions of customers. Nathan never went back to college, but today he is on the board of trustees for The King's College and they are engaged with several charitable organizations through their philanthropic endeavors. Nathan's story demonstrates one doesn't necessarily need a college degree to be a successful entrepreneur – but that doesn't mean learning doesn't still need to come in other forms.
"I think it's good to read and engage your mind in serious and interesting questions about life not just reading books about how to make more money or be a better business person or be a better manager and all those things. Those things are good, I think," said Nathan. "I think it's important to engage your mind on more interesting things as well. I think it gives you a broader perspective on what you're up to because it's important you know why you're a business person, what value you're bringing by being one … it helps you make sense of your own life so that you can then do a better job at it."
You can listen to our full interview with Nathan Bond on Episode 59 of the Agents of Innovation podcast, which can be heard on Apple podcasts, Stitcher, or SoundCloud. Episode 59 also features a previously unreleased song from Band Marino, "I Belong To You." You can also follow the podcast on Facebook, Instagram, or Twitter. We welcome your comments below and encourage you to write a review on Apple podcasts!