On Episode 81, we welcomed Houston Keen back to the Agents of Innovation podcast. He first joined the podcast back on Episode 20, released in September 2016. At that time, he told us about his big plans, one of which was to take his talents to Austin, Texas. He eventually did that in the fall of 2017 and remained in Austin for just over two years. He returned to his small hometown of Chiefland, Florida near the end of 2019 – well-timed before COVID19 shut everything down in Austin and many other urban areas across the country.
On Episode 81, he played us a few exclusive live performances including some of his new original songs: "Words for the Weekend" and "In the Dark." Houston was also recently featured on the Agents of Innovation's YouTube channel with our "update from Houston Keen," in June 2020.
During his time in Austin, he said, "I learned how to slow down and not talk so fast and don't play the song so fast and not everything has to be punk rock. I think I just became more dimensional as an artist." He also got featured gigs on local radio and television stations in Austin. "It's good people in Texas. Good brisket too."
"I learned what it was like to live as a musician, just paying bills with music," said Keen. He spent most of his time playing live gigs, not spending any time in the studio or investing in any new content. "I'm 25 now but I'm staring at 30 – and I know it's a good way's away and it sounds ridiculous to say but that's the way you have to think. I have to get up with a purpose and that's what I really thrive on. So, I felt like I was spinning my wheels."
When he came back to Chiefland, he got a 40-hour a week construction job and plays 3 or 4 gigs a week. "I'm out there trying to grab all the cash that I can and reinvest it into the business. If I'm going to achieve my goals you have to constantly be the restless entrepreneur," he said. "I don't sleep anymore but I'm going to the studio all the time, we're releasing new content, and things are good."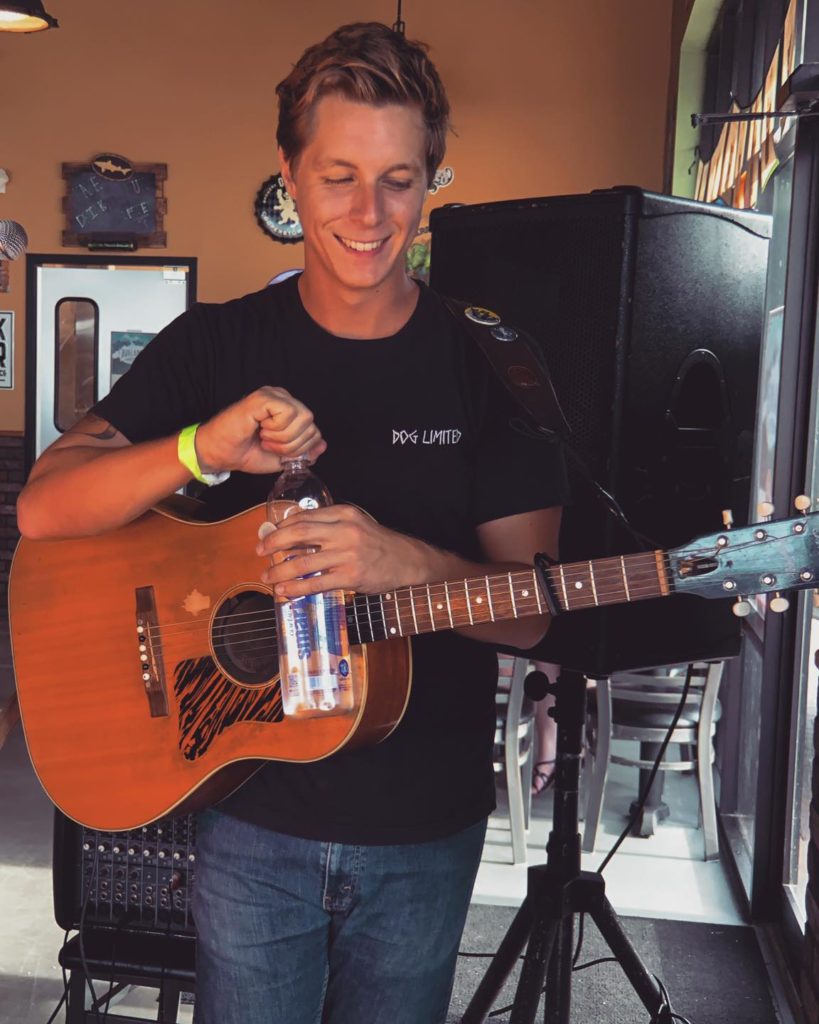 Keen is also focused on getting consistent gigs in specific geographic areas – for him that's places like Jacksonville, St. Augustine, Fernandina Beach, Orlando, Tampa, and other cities near Chiefland, like Gainesville, Steinhatchee, and Cedar Key, where he played his very first gig as a teenager. He's also making plans to expand his reach across the Southeast United States.
"You don't even need a record label," said Keen. "I've always preached that the internet is the new record label. You grow that through the content and the community."
Houston is now consider starting his own booking agency to help other artists get gigs, particularly with some of the venues he has built relationships over time. "We are just trying to get people work," he said. "We are going to try to help you make $150 or $200 if you help us make $15 or $20."
He also provides all of his music for free online and hopes people will support him by buying the album after they've listened to it or by attending his live shows. For young, independent artists like him, who plays many small towns in north and central Florida, he has been able to find plenty of gigs at small restaurants and bars, despite COVID.
He describes his forthcoming EP album Warmer Era as a summer feel in the fall, a five-song album with a "post-summer" adventure. Some lyrics may even be inspired by the craziness of 2020, such as this one: "I hope for summer weather even though we barely held it together."
As a songwriter, he is also expanding on some of his prose and is in the early stages of writing a novel. "The thing about songs is it's freeing … but you're so trapped in this line space … and I can't make it over three and a half minutes," he said. "I love writing. I think if you're able to speak well and you're able to write well, you're able to think well."
Part of his marketing strategy, and one that many artists are practicing now, is to release individual songs one-by-one, including songs released simply as singles and separate from albums. One of those standalone singles is "In the Dark." It is a very mature country music song. "What you have to look at is what the world is looking at," he said.
Keen has a lot of experience, despite only being 25 years old. Part of that reason is the fact he did not attend college. He spent his time developing his music and working to develop relationships and earn gigs in a wide variety of locations from Florida to Texas.
"I think that college opens many doorways and it allows for you to meet a lot of people that you normally wouldn't," said Keen. "But I also think that if college is the daytime job and the bars are where everyone hangs out, then why spend money on tuition? If you're going there for that purpose, then go to the bars and hang out. If you're a musician especially, or an artist, perhaps you build a community within the bars and that's how you earn your friends. Then you're not limited to college kids, but you have college kid friends and then you have adult friends."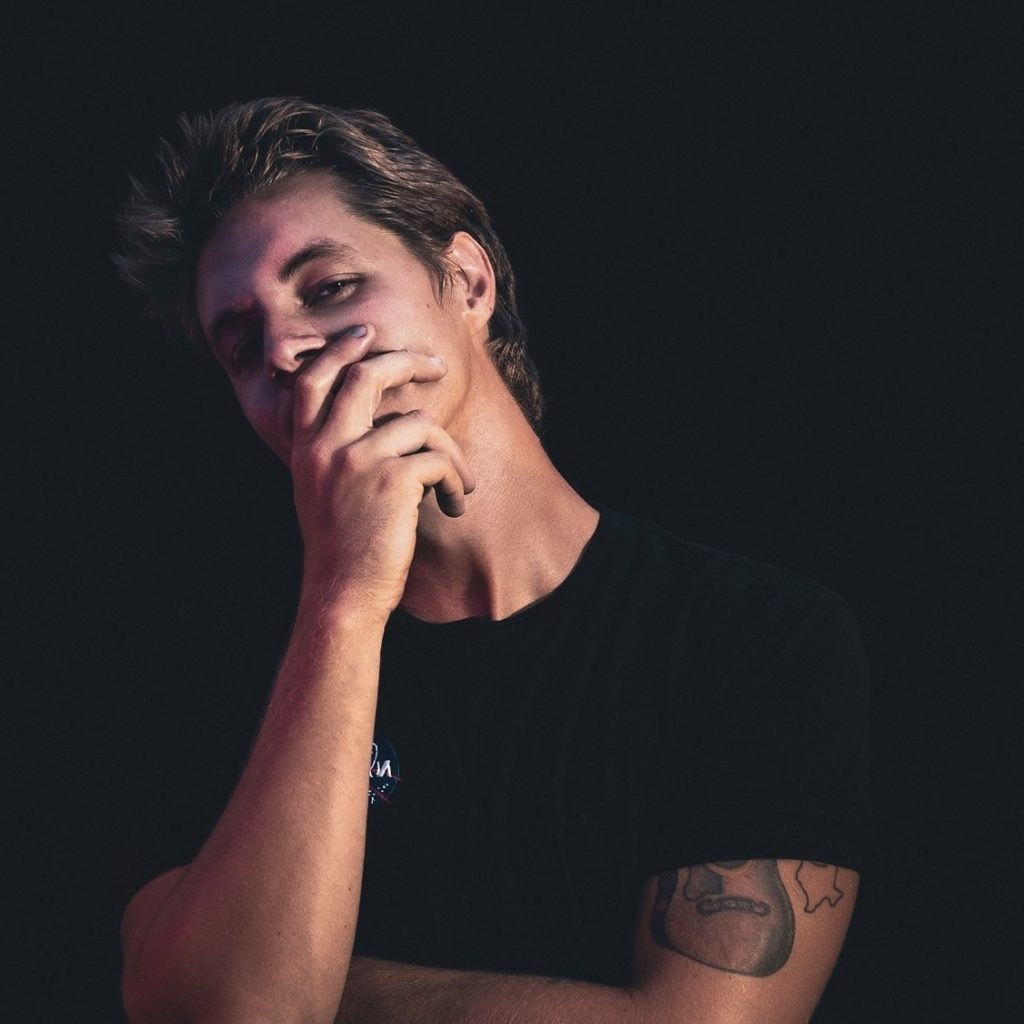 This worked out for Houston living just 45 minutes from the college town of Gainesville, Florida. He described having friends who are teenagers and others who are in their 60s and 70s. "We are all tied together through an artistry," he said.
If you do go to college, he said, don't go for music. Instead, he suggested mastering the business aspect: perhaps studying marketing, graphic design, or videography, as some ideas. "Some people go to college for the idea," said Keen. "But I think they get so caught up in it, they lose something. For what they gain I think they lose a lot."
"You have to have something you hold, something that you're working towards, get up and do. And it doesn't have to be a piece of paper at college, it could be your own business."
You can listen to the full interview on Episode 81 of the Agents of Innovation podcast, on Apple podcasts, Amazon podcasts, Stitcher, and SoundCloud. You can also follow the podcast on Facebook, Instagram, or Twitter.
Please consider supporting the Agents of Innovation community by becoming a member of our Patreon page today, starting at just $5.00 a month!