In 2014, Matthew Farrar and Joe Clements founded Strategic Digital Services (SDS), a digital-only marketing firm. While many marketing or advertising firms spend time on print, television, and radio for their clients, SDS focuses on its strengths: digital media. For those looking to build or enhance their website, social media, or general presence online, SDS provides these services. In fact, not only do they specialize in digital media, that's all they do.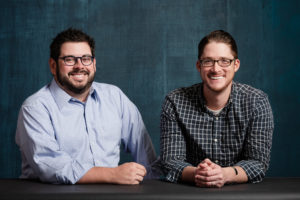 If you're a business, you're going to naturally do what makes you the most money. For many marketing firms that means television. Large agencies place a buy and their work is over.
"What happens when you hire a traditional agency that does everything?," asked Clements. "They are going to optimize for the thing that they're best at and the thing they are best at is the thing they make the most money at, which is almost always going to be TV buying. We don't say that there's not a role for TV. TV is a significant part still of the American media diet. But it is now the minority part of the American media diet."
People are watching less television today than in years past, largely thanks to the internet. So, there has been an increasing move over to reaching people in digital spaces. With digital marketing, firms like SDS are going to produce dozens (if not hundreds) of pieces of content. They then adjust the buy on how t it's performing, which makes digital marketing more accountable than a TV buy. The cost of digital is much less expensive than any other form of marketing.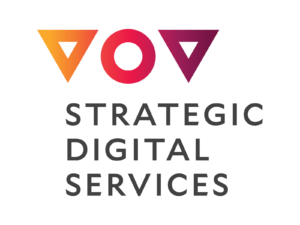 Coming from backgrounds in the legislative process in Florida's capital city of Tallahassee, Matt and Joe began with a large portion of their clients in the political space. While that is still a majority of their work, they now also work with clients in the corporate, advocacy, and nonprofit spaces. In addition to Matt and Joe, SDS currently includes 7 other people, all based in Tallahassee. However, Matt and Joe spend a lot of time on the road and when they can't be with their clients in person they also utilize FaceTime with them.
When they began their business, they were fortunate to be a part of a new start-up incubator in Tallahassee, Domi Station. As their business grew, they found their own office space. And recently, they just outfitted one of their offices into a podcast studio, for their soon-to-release podcast, "On Record," which is intended to look at marketing industry as a whole, especially digital. But they will also give out advice to listeners – providing real solutions they would give to real clients. While that "free advice" that people would pay hundreds of dollars for is being provided on the podcast, it's also a way for Matt and Joe to build the brand of SDS.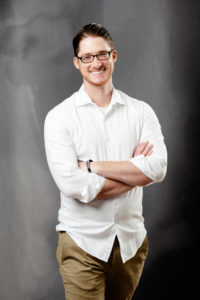 "If you start a business you should be doing anything but working on it," said Clements. "It's like saying if you have a baby that you should be doing anything but taking care of the baby the first few month of it's life. If you started a business and you're worried about how much spare time you're going to have: don't start a business. You'll lose. You'll get beat by someone who's willing to spend 14 hours a day on it."
They have continue to grow strong over the past four years. "We were dumb enough to take the chance and dumb enough to stick with it," said Farrar. "There's a huge number of businesses that close in their first couple of years. We could have been one of them."
"When you start, everyone expects that you're going to fail. They won't say it to your face," said Clements. He added that it probably takes a business about two years to take you're first step. "I think we're at level two now," said Clements. "I think level three is building a brand that is beyond Matt and I." Their annual business is currently in the $2-3 million range. Their goal is to someday be in the $50-100 million of annual business.
"One thing we really focus on is culture in the company," said Farrar. "We focus a lot on trying to keep employees as long as we can, trying to keep them happy … but also giving them responsibility, giving them the ability to work on projects that they can be passionate about, and that's been a huge part of why the company has grown and why we have a good chance as growing further."
One of the other ways they build their brand is through their video work. They document almost everything they do. "We try to document whether we're in the office, whether we're on the road, to try and tell the story of how hard we work for our clients, why we work for our clients, and what it is that we do to earn our living," said Farrar.
They will typically recommend to their clients that 40-60% of their paid media budget goes towards digital and they optimize where their client's audience is. They'll use a range of Facbook, LinkedIn, Twitter, Instagram, as well as email marketing.
"Facebook is like the network TV of America right now," said Clement. "Everyone is there. They may not be there a lot, but they are there." But the second best way to reach people online is still through email and they will spend a lot of time with clients building email lists. However they also point out that content velocity is higher now than ever before, so the quality of content their clients put out must continue to be high.
To learn more about SDS, visit: Choosesds.com. You can listen to our full interview with Matt and Joe on the Agents of Innovation podcast on Apple podcasts, Stitcher, or Soundcloud. You can also follow the podcast on Facebook, Instagram, or Twitter. We welcome your comments below!