Stephen Limbaugh bills himself as "the greatest pianist in the world." That's a bold statement for someone who grew up in Cape Girardeau, Missouri, a small town situated about half way between Memphis and St. Louis.  But once you get to know Stephen Limbaugh – and his vivacious red,white, and blue personality – you realize he isn't playing around.
On Episode 44 of the Agents of Innovation podcast, Stephen described himself as an autodidact. He is a high school dropout and doesn't have a formal college degree. "School was, for me, a prison. I did not excel in it very well. I don't excel in highly structured situations where you're competing directly against other people on subjects that you have absolutely no interest in," said Limbaugh.
At the age of 11, he discovered music and, specifically, classical piano. "Once I started playing piano – boom! – I mean it was real fast that the spark was there that really rapidly turned into a flame," said Limbaugh. "My parents were excited that I had something that was constructive that they could sort of guide me into."
He became so committed to music that he convinced his parents to drive him twice a week from his small town in Missouri up to St. Louis to participate in a youth symphony, where he was able to get professional trumpet lessons from a St. Louis symphony orchestra member. Half way through his junior year – when he was able to drive himself to St. Louis – he quit high school to focus on music full-time.
He then went to a music conservatory in Kansas City. He told us they didn't care that he didn't have a high school degree – or failed geometry twice. "Music conservatories barely care if you can speak English. If you are really, really good, you will be admitted," said Limbaugh.
However, trying to find a spot playing in an orchestra is super competitive. "You have to wait for a spot to open up." It's not quite like an appointment to the federal bench, but many great members of a symphony are there for a career. And once a spot does open up, you're competing against hundreds of people and going through many rounds of auditions. Stephen was previously talked out of playing piano for similar reasons – it's even more competitive. But, he later found that, a great pianist could find collaborative opportunities to play piano/keys with others, including in pop/rock bands.
Stephen Limbaugh wasn't much of a pop/rock music listener. From an early age, he was obsessed with classical music, and has been so for most of his life. "There's a problem with classical music right now that is extremely stuffy: the audience is generally older or Asian," said Limbaugh. "It's not this cultural mover that it was 50, 60, or 70 years ago and certainly not a hundred or more years ago."
So he decided to give pop music a try. At the age of 21, he moved to California and joined a band. His goal was to bring principles of ambiguity to pop music. He even spoke to us about how much better bands like Coldplay could be if they had "a little more nuance underneath with the simple stuff layered on top." He believes they have improved on their newer music precisely because they took this route.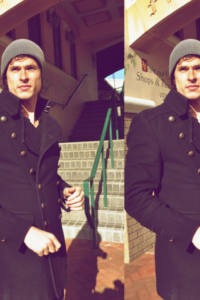 While in California, Stephen played keyboard for the band Kingsley (which is similar in sound to bands like Muse). They took the typical route: cut the record, didn't get much marketing or promotion, but went on a few national tours (opening for bands like Hoobastank). They gained much experience, but this project didn't work out financially. "We weren't able to go to scale," said Limbaugh.
He decided to take a turn back to his roots with classical music. However, he wanted to reach that pop culture audience by finding sounds that might be familiar to them while introducing them to classical music through his piano. He decided to put in the time to practice. For the next three to four years, he spent about seven hours a day on the piano. "I just wanted to be the best," said Limbaugh.
Previous to that, he was obsessed with image, photo shoots, and marketing. "That was a losing proposition because unless you're just the best band that people respond to, it's not going to work no matter how much money you throw at it," said Limbaugh.
Of course, dedicating this much time to practice makes it tough to make ends meet – especially when you're living in high-priced Southern California. There was an 18-month period where he was living paycheck-to-paycheck. As a 29-year old, there was a 7-month period he was straight up homeless. But he persisted with this dream to be the best.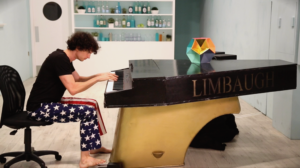 "I knew with the certain skill set I had, I was going to be able to procure work in other ways," said Limbaugh. He started doing a bunch of studio work, hip-hop sessions, and played anything a producer wanted him to play in the studio, collaborating with other artists. He teamed up with singer/songwriters, as a piano player for their gigs. He hustled job-to-job, including helping a friend produce a record – since he had all the gear to do it.
After he became the greatest pianist in the world, he then launched a YouTube channel to showcase himself playing piano – in his red, white, and blue pants. He did new renditions of all sorts of popular music – as well as with the Star-Spangled Banner. "That was enough to catch the attention of people because no one else was doing it," said Limbaugh.
"I'm not cheesy, family-oriented entertainment," said Limbaugh. "I'm quite a bit different. It's like Liberace meets Johnny Knoxville."
Then one day, in 2015, around the time that his new album Pants was being released, he did a wedding gig for the daughter of an HBO executive. He was discovered by someone there who invited him to play a party at the Golden Globes. He then played a similar gig at the Emmys.  This gave him a lot of exposure to Hollywood celebrities and other artists in attendance.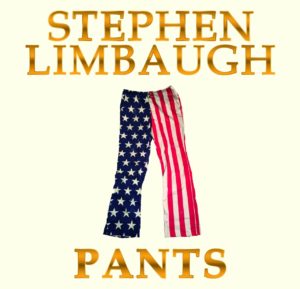 Classical music is only about 2% of the total music market, but Stephen took full advantage of every opportunity in order to be in the top of that niche. His first strategy was to rack up pre-sales of his album before it released, so that when it did, he was quickly able to climb the charts and compete with other top artists – and get even further recognition from customers and critics. Pants debuted on Billboard at #16, and peaked at #12. He did all of this without a label and was the only independent artist in the Billboard rankings at that time. Then he was able to email friends, family, media to promote his album as a top seller.
Pants features all original music that Limbaugh composed over a period of about a decade. He took many of the harmonic and melodic proclivities of pop music and synthesized them in with classical solo piano composition. "The result is really, really, really cool because you get something that is very compelling to a modern audience," said Limbaugh. "These things sound familiar …. it kind of hits all the cultural notes … of things that people our age and even younger are attracted to aesthetically." He believes that he was also successful because "people are drawn to that sort of music that hasn't been explored before."
After reaching success on the charts, his next natural pivot was into film music. As he told us, there are two jobs in the music business where you are paid up front: either as a music business attorney or a film composer. Film and television music allows musicians to have a regular, steady income. And that is certainly a welcome change from where he was prior to 2015.
In 2016, Limbaugh and his music were featured in a political documentary in which the film opens and closes with Limbaugh, the pianist, giving an opening and closing statement, before he sits down to play his rendition of the Star-Spangled banner for the audience.
"Most [renditions of the Star-Spangled banner] are not artistically compelling," said Limbaugh. "The melody is not uniquely American – I therefore, have artistic license to change some of the melody. Now of course that's scary as hell to someone who is commissioning a work like this."
"The melody is like this old British drinking song and somebody in a Baltimore newspaper back in the day realized that Francis Scott Key's words fit to the meter of that tune," said Limbaugh. "That's why it got paired – that's the only reason it got paired that way. But then there's more than that one verse that we sing."

As he explained to us on the Agents of Innovation podcast, the verse we typically sing, "home of the brave" ends with a question mark in Key's poem. But then after five or six more stanzas (the parts of Key's poem we usually don't sing), the final verse "home of the brave" ends with an exclamation point. So, for his rendition of the Star-Spangled banner, Limbaugh added back in all the stanzas that Francis Scott Key wrote in his poem. And "home of the brave" appears in both forms, first sung and composed with the question mark, and then ending with the exclamation point.
Limbaugh knew changing up the Star-Spangled banner from it's modern form was going to be full of risk. "To do it so it sounds tasteful is a task and that's why a lot of people try to cover the imperfections by doing extra adlibs or trying to be flashy with it," said Limbaugh.
Stephen Limbaugh doesn't really play by the rules. He didn't finish high school. He hasn't ever filled out a W2 form in his life, but has subsisted by living on 1099 income. He claims that freedom to have a flexible schedule to practice is necessary for him to be creative and innovative. Perhaps it's that freedom to be creative – and patriotic – that has allowed Stephen Limbaugh to introduce a new generation to the classical piano in ways they could have never imagined. Perhaps it's also enabled listeners to bestow on him the title of the greatest pianist in the world.
You can listen to our full interview with Stephen Limbaugh on Episode 44 of the Agents of Innovation podcast on iTunes, Stitcher, or Soundcloud. You can also follow the podcast on Facebook, Instagram, or Twitter.